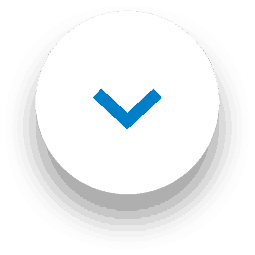 Dear 1001 followers, we have an incredible opportunity for you!
Your feedback means the world to us here at 1001 HQ, so we want to invite you to join our brand-new sampling team!
Sign up using the form below, and you could be one of 50 people to receive a sample product each month:
And that's not all!
Once you're signed up, if you leave a comment either on a product you've tried previously or the sample product we send you, we'll automatically enter you into our monthly draw to win a £50 Amazon voucher!
The 1001 sampling team initiative is open until August 2022. Click here for full T&Cs 
Meet the products
1001 Carpet Care is dedicated to delivering quality products at affordable prices. The range includes cleaners and fresheners for your carpets, rugs and upholstery, and all products are safe to use around children and pets.
1001 Carpet Fresh
1001 Carpet Fresh is a quick-drying foam freshener available in five fabulous fragrances.
Choose from Thai Orchid Pet, Soft Jasmine & Linen, Exotic Flowers & Pink Grapefruit, and seasonal limited-edition fragrances Frosted Winter Berries and Spring Blossom & Mandarin.
Easy to apply and quick drying, 1001 Carpet Fresh leaves the whole room smelling fresh and clean for hours. And there's no need to vacuum!
1001 Carpet Cleaning
For products that are tough on every day and pet stains and easy to apply, look no further than the 1001 cleaning range.
1001 Shampoo is designed to deep clean high traffic areas. It works deep down to combat ground-in dirt and leaves a protective barrier to help keep your carpets cleaner for longer.
1001 Carpet Machine Solution is ideal for achieving a professional standard clean of larger areas.
Compatible with all well-known carpet machines, the product goes deep, gently lifting out dirt and stains and breaking up grime.
The unique polymer ingredient prevents future staining, and the formula minimises foam in the machine to ensure it's easy to use.
1001 Spot stain removers
Stains can strike any time, so everyone needs 1001 Carpet Stain Remover in their cleaning arsenal.
The original spot stain remover, this little beauty is tough on stains but gentle on carpets and rugs.
The formula quickly cleans deep down into your carpet, protecting against future soiling and leaving no messy residue.
It's even WoolSafe approved!
1001 Mousse is your best friend when it comes to tackling wet spills, stains, and ground-in dirt.
Get your carpet clean in no time, with this unique rapid-drying formula that works its magic deep down into fibres, remove stains quickly and leaves no sticky residue.
Designed to combat ground-in dirt, 1001 Mousse is ready to get rid of red wine, tackle tea and coffee stains, mud, juice and much more.
All you'll be left with is clean, beautiful carpets.
If you've got pets, then our pet range, including 1001 Pet Stain Remover is for you.
Wipeout pet-based carpet stains quickly and effectively with this fast-acting spray for carpets and upholstery.
Whatever your pet leaves behind, 1001 Pet Stain Remover will restore your carpets and upholstery to all their stain-free glory – even the most delicate ones.
Where to find 1001
Grab your 1001 products in the cleaning aisle at The Range, B&M, Aldi, Heron Foods, Savers, Poundstretcher and Home Bargains, or find us on Amazon!
If you like the sound of our products and would like to sign up to join our sampling team, hit the link below to fill out the form. Every month, 50 subscribers will receive a sample product in the post!