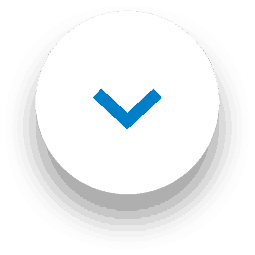 If you're a pet lover, we're sure that you already know Crufts is returning 10th-13th March 2022! So, if this inspires you to teach your dog a few new tricks, don't forget to grab 1001's pet-friendly carpet cleaner to help mop up any slobbery spills or excited wees!
But that aside, do you know how Crufts came about?
Crufts was founded by Charles Cruft, whose career started out selling dog cakes for James Spratt's business. Charles was a motivated individual which meant it wasn't long before he was promoted, becoming a travelling salesman. This career move helped him to gain connections with sporting kennels and big estates which, later in 1878, led Charles to coordinate and market a canine segment of the Paris Exhibition.
After managing a successful event, Charles continued to promote dog shows for British breeders until he found himself managing the Allied Terrier Club in Westminster. And in 1891, the first-ever Crufts show was held at the Royal Agricultural Hall in Islington.
Why Crufts is still popular today
Crufts is an event that ultimately celebrates the unique beauty of dog breeds and the bond each and every pet has with its owner. And the judges are trained to base their verdicts on a number of things such as the overall appearance, structure and nature of the dog. By judging the breeders and their dogs, it encourages healthy breeding and happy pets!
Crufts is still popular today because we are a nation of animal lovers! The Pet Food Manufacturer's Association's latest release of the pet population 2021 data confirms this too, the UK is home to 34 million pets, 12 million of which account for dogs.
How to teach your dog fun tricks
Feeling inspired by Crufts? We've put together a couple of tricks for you to teach your furry friend at home – and if we've covered some your dog has already mastered, we'd love to see! Share your videos of their tricks with us on our socials (links found below).
Trick one – the high five!
Step one: pop a treat in your hand and close it. Let your dog sniff your hand to get an idea of what their reward to come is.
Step two: when your dog paws at your hand, give them their treat. Follow up with a 'good boy' or 'good girl' or use a clicker to acknowledge their action.
Step three: repeat this routine but start to say 'high five' to get them used to the name of the trick.
Step four: now it's time to present your pooch with an actual open hand high-five, when they meet your hand with their paw, reinforce their clever actions with a well-deserved treat.
Trick two – wave
Step one: action for your dog to offer a handshake. When they lift their paw to meet your hand, move your hand higher, so they must stretch a little higher to reach.
Step two: each time your friend meets their paw with your hand be sure to tell them 'well done'.
Step three: repeat the process a few times.
Step four: once they're used to this routine, start to add in the command, 'shake'. Do this a few times in a row, and after a few successful rounds, change the command from 'shake' to 'wave'.
Step five: after more and more attempts, your dog should be raising their paw over their head each time and offering the 'wave' action. To introduce the paw moving side to side like a wave motion, hold the treat up and wave left to right. Repeat and persevere, offering a well-done nibble every time they get the action right.
We hope you enjoy training your dog – we know that your four-legged friend will love it (especially for the treats), but it also helps to build on your bond and mentally stimulate your furry pal.
Keep your home fresh with 1001's pet carpet cleaner
At 1001, we're passionate about pets and our carpet cleaner products because nothing deals better with pet spills like our 1001 Pet Stain Remover. It's fast-acting and designed to effectively tackle unfortunate mishaps such as mud stains, urine, faeces and vomit – leaving your home feeling, looking and smelling clean and fresh, whatever the circumstances.
If you want to know more about how to keep your home fresh with pets, click through to read another helpful blog!
Where to buy 1001 carpet cleaner
You can buy our 1001 pet products online from The Range, Amazon or Savers, or you can browse in-store at B&M and Home Bargains.
Don't forget to share a photo of your furry friend – message us on Instagram, Twitter, Facebook and TikTok – we'd love to see your best friend!