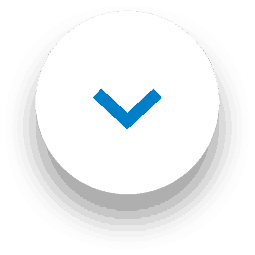 We don't know about you, but we are more than ready for 2021. We know that the new year won't return everything back to normal. But, with the right attitude (and carpet cleaning tips) we believe you can make a fresh start. Here are just some tips to help you on your way!
No 1 Carpet Cleaning Tip: Set a Schedule for Cleaning
We've talked before about how helpful a cleaning schedule can be. At first it serves as a handy pre-made to-do list. And after a while, it just becomes habit! But we wouldn't be the carpet aficionados we are if we didn't reiterate the carpet cleaning tips that should be featured on your schedule!
Twice a week vacuum your carpets and follow with your favourite Carpet Fresh fragrance. (We love Carpet Fresh Frosted Winter Berries!) If you keep that up and use Carpet Stain Remover or Mousse to spot clean as you see stains, you'll immediately notice a difference. 
You only really need to do carpet deep cleans twice a year. You can find out more about how exactly to deep clean your rugs, or use 1001 Carpet Machine Solution on installed carpeting. All you have to do is:
Mix 4 capfuls of

1001 Carpet Machine Solution

with 1L of warm water.

Pour the mixture into the tank of the machine.

Use the machine as per its instructions to shampoo the entire carpet.

Leave the area to dry and enjoy your nice fresh carpets at home!
That should have you sorted! Though, are you thinking about putting a big resolution on your list, like quitting smoking? Then you might want to push up your deep clean appointment. 1001 carpet care products are perfect for quite literally a fresh start!
…And Don't Forget Yourself!
Of course, a fresh start to the new year isn't just about cleaning. (Though, we will point you toward this article about stress-busting  by cleaning.) 
No, we're not only interested in carpet cleaning tips. We also want you to take care of yourself this year. That means scheduling in a range of self-care activities. That can include pampering activities like manicures and meditation. But it also means things like balancing your food groups, making that appointment you've been putting off, and making a plan for lowering household waste. It's not all fun, but making time for things that will help you feel better in the long run are worth it! 
Keep Your Chin Up…
The thing about January is that it starts with a bang, but we're really only halfway through winter. And the winter 'blues' can hit us pretty hard right after new years. Especially as restrictions continue on. But, we have hope that within 2021, we'll be able to see our friends and family once again. Which means welcoming back familiar stresses about cleaning for entertaining!
And Your Chance for Extra Resolution Incentive
To help light a fire under everyone, we're hosting a competition this January! Head over to our Facebook page, Twitter, Instagram or Tik Tok to keep an eye out for more details.
Need More Carpet Cleaning Tips?
You can also head to our Facebook page, Twitter, Instagram or Tik Tok for carpet cleaning tips. Or ask us questions by leaving a comment! And, if you need to do some shopping in the new year, you can head to The Range, B&M, Aldi, Heron Foods, Savers, Poundstretcher and Home Bargains. Or, order from our Amazon Shop!