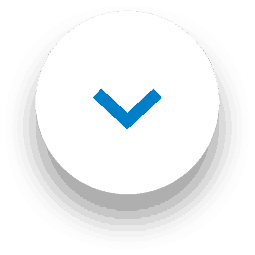 Boy, life is ramping up again, isn't it? The 1001 team have been catching up with our favourite people, getting the kids back to school, trying to get our heads back into work and keep on top of the cleaning.  
It's like we've been on pause and someone just hit fast forward, right? 
We're so grateful to see life getting back to something close to normality. But the pressure to be on top of everything can be overwhelming.  
So before you get swept up in it all, we're inviting you to take a step back and assess your routine. 
What's working for you? And what isn't? 
It's time to Hit Pause with 1001. 
The Benefits of a Healthy Routine
A healthy and productive routine is about more than rattling through a huge list of chores. And it's certainly not about being perfect. 
It's about aligning what needs to be done with the time and energy you have to do it. And it's about making sure you set aside some time for yourself, to keep that energy topped up. 
Did you know: 
Studies have shown that a routine that works for you can help alleviate stress and anxiety

 
And having structure to your day can give you a sense of purpose and wellbeing

 
Routine Procedure!
If you know you want to adapt your routine but aren't sure where to start, here are some pointers. 
Write a list of all the things you need to do each day then separate them into 

must-dos

 and 

nice-to-dos

. There's nothing more demotivating than an unrealistic to-do list that's five pages long. This will help you prioritise.

 
Remember, you don't have to clean the house from top to bottom every day. In fact, many people find allocating a different room to each weekday helps them stay on top of the cleaning in much less time, leaving the weekends free for fun.

 
Break tasks down into manageable chunks

. If a job feels too big, we can feel swamped before we've even started. Pick something manageable and spend 5 minutes on it. You'll be surprised how much you can achieve and how motivating it is to get started.

 
Experiment! 

There's no one-size-fits-all so enjoy a bit of trial and error while you find your own pattern. Like to get ahead by making tomorrow's lunches before bed? Go for it! More productive first thing in the morning? Get up and get into your groove!

 
Put Yourself on the List
The single most important thing when building a new routine is put yourself on the list. 
How many of us rush around meeting everyone else's needs, never stopping to think about our own? And how is that making us feel? (The words exhausted, resentful and burnt-out spring to mind). 
On an aeroplane they tell you; always apply your own oxygen mask before helping others, which is great advice for life. 
Try and press pause at least once a day by planning in something that's just for you. It can be lunch with a friend, a long bath at the end of the day, or simply 10 mins to savour a cup of tea and a good book. 
Whatever it is, stop putting it off and start planning it in. Prioritise yourself because we are better parents, partners and people when our cup is full.  
However, if you're looking for more support on these matters, then please reach out to the many resources that are available including Mind and the NHS, Every Mind Matters Services.
How the 1001 Team are Hitting Pause
Towards the end of summer we start craving a little structure, so it feels good to get back to a routine. 
Only this year, we're taking our own advice and making sure Hitting Pause is right at the top of our to-do list. 
One of our favourite ways to press pause and fill our cup, is listening to a podcast. Here are two we thought you'd like: 
Hit Pause and enter to WIN with 1001!
If you've been following our socials you'll know that as well as our Hit Pause with 1001 campaign, we've launched an incredible competition that is going to be the perfect addition to your new and improved routine. 
The prize is a year's subscription to Pause for Mind – a monthly box filled with creative activities and really helpful advice, delivered straight to your door. 
To enter:  
Find our 

'Hit Pause with 1001'

 competition post

 

In the comments, tell us how you like to press pause and take time for yourself

 

Then tag a friend – we'd love to hear their tips too!

 
For more info on the Press Pause competition, click here. 
Good luck and be sure to tell us how you're changing things up for the better, on Facebook, Twitter, Instagram or Tik Tok 😊  
As always, you'll find your 1001 products on Amazon and in the cleaning isle at The Range, B&M, Aldi, Heron Foods, Savers, Poundstretcher and Home Bargains.