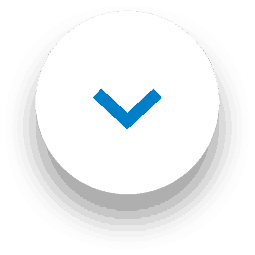 All our five senses are so important, but one is often overlooked, our sense of smell. Did you know that what you smell can influence your mood? Here at 1001, we take scent seriously. Our team of fragrance experts work so hard to find the right scent combinations for our products, in particular the 1001 Carpet Fresh!
How scent can impact your mental health
Smells and memories are said to be very closely linked due to the way the brain is wired. One small whiff of something can trigger the olfactory bulb in the brain which identifies smells. The olfactory bulb sits in the limbic system, an area of the brain which also houses our emotions, feelings and memories. So, it comes as no surprise that what you smell can have a big impact on your mood.
1001's fragrances to boost your well-being
Citrus – aromas such as orange and lemon have sweet, fruity scents that are immediately identifiable to the nose and are well known for their Vitamin C health benefits. But did you know that smelling these zesty notes are known to boost energy levels and concentration too? This 'liquid sunshine' is a welcoming scent that eases stress, reduces irritability and improve your mood.
Jasmine – Jasmine's essential oils are extracted from tiny flowers; it has a rich and enticing sweet scent which is why it's commonly used in perfumes and aromatherapy. In some cultures, it is used as a herbal sedative, similar to lavender. Jasmine's scent is well known for its calming qualities which help with meditation, reducing depression, increasing well-being and boosting happiness.
How to make the most out of your carpet freshener
1001's carpet fresh can be used on cream carpets, Persian, wool and shaggy rugs. It can also be used on sofas, cushions, curtains, bathroom mats, outdoor furnishings, picnic blankets, children's bedrooms and anywhere your pet has been sitting.
The carpet fresh formula penetrates deep down into the fibres, eliminating all trapped odours for good. It dries quickly and what's more, you don't need to vacuum after a good spritz. The freshness lasts for hours!
Always keep a can of carpet fresh in your car, you'll be able to enjoy the smell for hours!
Boost your mood with 1001 carpet freshener – yours and your carpet's, best friend
Our products are wool safe, cruelty-free, pet and child safe – see for yourself, the logos are printed on the cans.
Wanting to know where you can get hold of the 1001 Carpet Care product range? You can buy in-store or online, at B&M, Home Bargains, The Range, Savers, Amazon and Robert Dyas.
Let's get social – tell us where you use your 1001 freshener. Join in the conversation on Instagram, Twitter, Facebook and TikTok – we'd love to hear your tips and tricks.