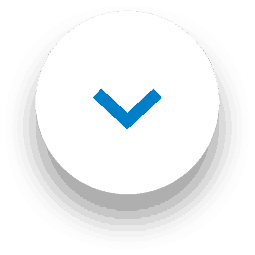 It's National Gardening Week! Time to get outside and prune those bushes. Bring the scents of the outside in, with 1001 Carpet Fresh.
Using 1001 Carpet Fresh
With 1001 Carpet Fresh, you can make your home's interior feel just as fresh as the outdoors. Developed by fragrance experts, all of our products will have your home feeling and smelling great.
There's plenty to choose from too, we have:

Every day fresh scents:
Soft Jasmine and Linen
Thai Orchid Pet
Scents of spring and summer:
Exotic Flowers and Pink Grapefruit
Spring Blossom and Mandarin (seasonal – limited edition)
Freesia and white musk (exclusive to B&M)
Scents of autumn and winter:
How to use your favourite can of 1001 Carpet Fresh:
Shake your bottle of Carpet Fresh
Turn it upside down and hold 40cm away from your carpet or upholstery
Push down on the nozzle and sweep evenly across for the perfect foam distribution
What is National Gardening Week?

The Royal Horticultural Society (RHS) hosts National Gardening Week and for 2022 it will run from the 2nd to the 8th of May.
National Gardening Week is the UK's largest celebration of gardening, raising awareness of the positive impact that gardens and gardening can have on people's lives. It motivates more people, especially the next generation of gardeners, to enjoy the pleasures of nurturing and constructing beautiful outdoor spaces.
There's so much joy to be found in gardening, whether it's sowing seeds together, taking a break to water and cut back houseplants, or sitting back with a cup of tea in your favourite natural place – which is what this year's National Gardening Week will be celebrating.
Want to know more about National Gardening Week? Go directly to RHS' website.
How to clean soil out of your carpets with 1001:
Been celebrating National Gardening Week and managed to get soil on your carpets? Don't worry, we're here to help explain how you can clean the soil out of your carpets.
Remove excess soil by hand or gently hover over the area with a handheld vacuum
Blot the area gently with a dry cloth if the soil is wet to remove excess liquid
Apply a squirt of 1001 Stain Remover directly to the stain
Massage with a dry cloth
Dab away the excess liquid with a clean and dry cloth
Vacuum once the area is dry
Repeat for really stubborn stains
How to get 1001 carpet clean
Pick up 1001 at Savers, The Range and B&M or online on Amazon, at Robert Dyas, and other retailers!
Get regular updates from 1001 by following us on social on Instagram, Twitter, Facebook and TikTok!