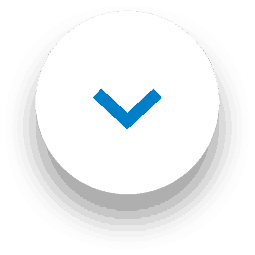 Are you struggling to get over the mid-week hump? 1001 is here with our favourite wellbeing tips to help motivate you this Wellness Wednesday.
When some people are feeling stressed or down, they may try exercise, yoga or practice mindfulness to try and boost their mood. But if exercise isn't for you, cleaning and organising may be the tasks that'll have an instant and lasting effect on your mood.
We're going to take a closer look at the impact of cleaning and decluttering on your mental health and how you can start to introduce healthy new habits to your home.
Spring Fest 2022
Need a de-stress tonight? Join us for a night of self-care, designed to help you unwind and distract you from the stresses of adult life.
Our Live event will be taking place tonight at 7 pm, featuring the amazing Nat and Kat, better known as the @Twinklecleaningduo to share their cleaning tips and advice. Ask the influencers about your carpet cleaning dilemmas, find out some self-care saviours and meet some furry friends!
There will also be the chance to win some big-ticket items including a VAX carpet cleaning machine and Spa Day package!
Clear the clutter
When the weather's not on our side we tend to spend more time indoors, and the more time we spend indoors, the more mess we create. So, the first thing we can do to begin to improve our mood is to clear the clutter.
Clearing our home of excess 'things' that don't serve any real purpose will help us gain control of our home. This positive outcome can have a calming effect on our mood and can help to bring a sense of control over our lives. Here's how we can clear the clutter:
Give everything a home – try not to leave things on the side. If they're needed, make sure you put them away where you'll easily find them again
Storage is your friend – stylish and practical storage can transform your home; adding style and serving a purpose
Get rid of things you don't need – if there are items in your home that you haven't used in years and wouldn't notice if they weren't there, why not try and sell them or give them to charity?
Keep things tidy – a tidy house creates a tidy mind, so try and keep on top of the clutter as often as you can – this way you won't be left with a huge job at the end of the week.
Clean up with 1001
Once the clutter is cleared, we can start to concentrate on the cleaning. Like tidying and organising, cleaning can help reduce stress and feelings of anxiety as it can help restore calm to our lives. Here are some cleaning habits to incorporate into your routine:
Change your bed – having clean sheets and making your bed has been proven to help bring a better night's sleep
Stay on top of the dusting to help create cleaner air in your home
Don't let the pots pile up – not only will dirty pots create an eyesore and make your kitchen look chaotic, but they can also become a breeding ground for bacteria if left too long
Keep the bathroom clean – staying on top of the bathroom cleaning every other day will mean you won't have such a big job to do when it comes to cleaning day
Hallways and entrances – hallways are the first things we see when we enter our homes, so how good would it feel to step into a clean and tidy space each time?
1001 Carpet cleaners are your perfect companion for spot-stain removal, stubborn stains or just generally keeping the carpets looking bright and fluffy!
Make it smell great with 1001
There's a well-known link between scents and aromatherapy and mental health. Certain smells have been known to help reduce stress and help you sleep. So, why not create the perfect fragrance for each room in your home with a quick and easy carpet fresh spray? All of our 1001 Carpet Fresheners are blended by fragrance experts, so you're guaranteed fabulous fragrances you'll love.
Using 1001 Carpet Fresh:
Shake can and hold upside down around 15 inches from the carpet, rug or upholstery
Press nozzle and sweep from side to side, applying a light covering of foam
No need to vacuum – just wait for it to dry!
Keep up with 1001 on all our platforms
Don't forget to join us LIVE tonight for Spring Fest 2022 where we will be discussing carpet disasters, self-care tips as well as a live gameshow with many prizes to be won…Don't miss out!
Need more motivation? Listen to our specially curated playlists, designed to motivate you to do that cleaning! Search and follow 1001 Carpet Care on Spotify now.
For cleaning inspo, life tips and much more, follow us over on our social channels: Facebook, Instagram, Twitter or TikTok!