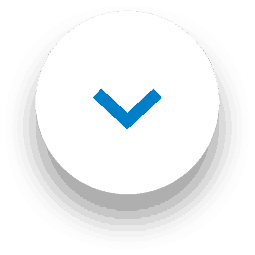 Did you know that 1001 Carpet Care is now on Spotify? If not, WHERE HAVE YOU BEEN?! 😊
We wanted to give our 1001 followers the perfect cleaning accompaniment – some motivational music, curated by us, exclusively for you, so you can sail through your cleaning routine in style!
In today's blog, we recap what you can expect from the 1001 playlists, and if you love a Christmas song as much as we do, read on for all the details of our latest release!
Play around with the 1001 playlists!
We have four key Spotify playlists, designed to get you singing and shimmying your way through the key cleaning days of the week:
New release!
With Christmas around the corner, we just had to throw a Christmas playlist into the mix.
Welcome to the Ultimate Christmas Cleaning playlist! All the Christmas classics to get your festive spirits soaring. Watch out, Mariah!
It's got to be done, so make it fun!
Cranking up some great music is the number one choice for making the cleaning more fun because your favourite sounds help break the monotony of everyday tasks
Adding your favourite house music to the housework is guaranteed to make you move – so you'll be burning even more calories while you clean
Whether it's your housemates, your partner or your kids, share out the tasks, turn up the tunes and they'll be so busy whistling they'll forget they're working
And finally, if you need to get a job done in a set amount of time, a timed playlist like 1001's You've Got This is way more fun than the boring old stopwatch on your smartphone
For more ways to make the cleaning fun, click here
When to use 1001
Our range of 1001 products are all kid and pet safe and safe to use on just about any carpet rug or upholstery.
When you've got time for a deep clean, we recommend sticking on your fave 1001 playlist and grabbing your 1001 Shampoo. This product gets deep into fibres, tackling surface stains and ground-in dirt.
The grand finale?
It leaves a protective layer to help keep your carpets cleaner for longer!
Using 1001 shampoo
Run the vacuum over the items you're going to clean
Mix 1 part 1001 Shampoo to 6 parts water
Modestly clean the area with a clean cloth
Wait for your items to dry
Vacuum again and enjoy!
When your mother-in-law calls to say she's 5mins away and all you've got time for is a quick freshen up, we got you!
With so many fabulous fragrances, 1001 Carpet Fresh is a firm customer favourite because it quickly eliminates unwanted odours, without the need to vacuum!
Using 1001 carpet fresh
Shake can and hold upside down around 15 inches from the carpet, rug or upholstery.
Press nozzle and sweep from side to side, applying a light covering of foam.
Wait for it to dry and enjoy hours of delicious freshness!
Where to buy
Grab your 1001 products in the cleaning aisle at The Range, B&M, Aldi, Heron Foods, Savers, Poundstretcher and Home Bargains
We're on Amazon too!
Where to share
Tell us what you think of our new Spotify playlist on Facebook, Twitter, Instagram or Tik Tok!