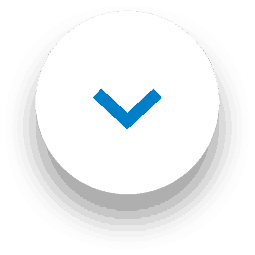 Whether it's the crisp autumn air or the sound of leaves crunching underfoot, we can't get enough of autumn! And while there's plenty to love, there are a few seasonal carpet stains that call for a good carpet cleaner! Read on to see how to make sure your autumn has minimal mess.
Mud
We've talked a lot about dealing with mud stains before, and it's no wonder, given how wet the UK is!  You can use 1001 Mousse on mud stains on your entrance way rugs to make them disappear, and help protect against further stains.
Shake the can of Mousse well.
Hold the can 15-30 cm away from the carpet and apply an even coating.
Massage the product into the stained area with a clean, colour-fast cloth or sponge.
Leave to dry, then vacuum.
Chocolate
Temperature in the low teens makes us head straight to the couch for a cosy cup of hot chocolate – yum! But between accidental spills – and some Halloween chocolate messes – chocolate carpet stains are a real concern! We have a very in-depth article about removing excess chocolate properly to get rid of carpet stains. 1001 Mousse and Troubleshooter are both a good carpet cleaner choice, depending on how bad the stain is. Read more to find out!
Gravy
Cooler weather makes big Sunday roasts all the more appealing! If you're hosting more people, then it's possible the seating overflow can lead to gravy spills. Yikes! To make sure your Sunday meal doesn't mean a Monday of dealing with messes, follow these steps!
Blot the stain with kitchen towel to absorb any excess liquid and remove any residue.
Apply 1001 Troubleshooter and wait for a maximum of 5 minutes.
Massage the product into the stained area.
Remove excess liquid with a dry cloth.
Leave the area to dry, then vacuum.
Red wine
It's time to sad goodbye to light rosés and whites, and settle in for full bodied reds. If wine carpet stains are set to disrupt your relaxing evening, just head over to our guide to dealing with wine stains. Or, watch the video below to learn how a good carpet cleaner can make wine stains disappear!
Cold Medicine
Sniffles and coughs make cleaning an even higher priority when it comes to making sure your whole family doesn't come down with something. If it's you who's sick, then hopefully your partner is stepping up and doing more cleaning!
The bright reds, pinks and purples of cough medicine might help fussy children take them, but are a nightmare if they spill! As with the above instructions, wet spills call for Troubleshooter while dried ones are a job for Mousse. And, if a whole bottle causes bigger carpet stains, a good carpet cleaner to turn to is your 1001 Shampoo!
Want the very freshest 1001 tips and tricks?
For the latest 1001 competitions or tips for tricky carpet stains, sign up for our newsletter – it's delivered right to your inbox once a month. Or, visit us on Facebook page or on Instagram!