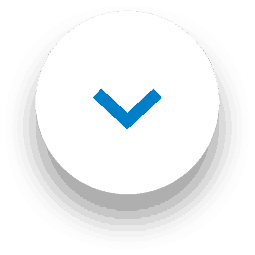 Hurray! It's National Pizza Party Day! Could there be a better excuse to get your friends round for a slice of hot, cheesy pizza? And don't worry about anyone getting oil or tomato sauce on your carpets because with 1001 Carpet Stain Remover, stain removal is easy.
What is National Pizza Party Day?
National Pizza Party Day falls on the 20th May 2022, and was created to give people an excuse (like we needed one) to get together with friends and family to enjoy the rich taste of pizza.
Pizza has a lengthy history, and it has become a staple of office meetings, birthday parties, and social gatherings.
1001 presents homemade pizza recipes
Over time, pizzas began to change, which means today we have more bases and topping choices than we know what to do with. So, to help you find some new favourites, we've put a couple of homemade pizza recipes together for you.
Egg and rocket pizza – serves 2
What you'll need:
– 1 bell pepper, deseed, cut into chunks
– 2 eggs
– 2 tomatoes, cut into chunks
– 2 wraps (seeded, white or wholemeal)
– A pack of rocket, washed
– A pinch of dill, washed and chopped
– A pinch of parsley, washed and chopped
– Half a red onion, deskinned and thinly slided
– Olive oil
– Tomato purée
Method:
Preheat the oven to 180 degrees. Place the two tortillas on two separate baking trays and coat with a light layer of olive oil and bake for 3 minutes.
Bring out the tortillas, turn over and add a thin layer of tomato purée to them and spread outwards, leaving a thin rim around the edge.
Top with herbs, seasoning, pepper, tomatoes, red onion, and break an egg on top of each, keeping it as central as possible.
Place your topped tortillas into the oven until the egg is set – for around 1o minutes.
Take out of the oven and scatter rocket on top to serve.
Pepperoni pitta pizzas – serves 4
What you'll need:
4 large pitta breads (wholemeal, seeded or white)
Tomato purée
Mixed herbs
2 Tomatoes, washed and sliced
6 pepperoni slices, torn into small bits
50 grams of grated mixed mozzarella and cheddar
Method:
Preheat the grill to a medium temperature.
Top each pitta bread with a light coating of tomato purée (but avoid spreading around the edges), leave a small rim around the edge and add a sprinkling of mixed herbs and top with slices of tomato.
Add the pepperoni bits and a layer of cheese.
Pop them into the oven and bring out once the cheese has melted and is golden.
How to clean up tomato-based sauces with 1001
Got a clumsy friend who you know is likely to get a bit of pizza sauce on your carpets? We've got the perfect formula just for you – 1001 Shampoo!
1001 Shampoo is perfect for cleaning up tomato-based sauces and is the best friend of all carpets. Here's how you can get the most out of it!
Remove as many food bits as possible from the carpet.
Mix 1 part of 1001 Shampoo with 6 parts of water in a bowl.
Apply to the stained patch with a clean cloth.
Leave to dry and vacuum the area.
History of National Pizza Party Day
Although pizza is considered to be strictly an Italian dish, the concept of pizza has been around for a very long time – and began with the ancient Greeks. They used flatbread-like carbs and topped them with herbs, oils and cheese. And another similar dish was created by the Romans where they would cover a sheet of dough with honey and cheese and a bay leaf. Then around mid-16th century, the traditional Neapolitan pizza as we know it, came from Naples.
997 A.D – pizza became a known Latin word.
1738 – the world's first pizzeria, Antica Pizzeria Port'Alba opened in Naples.
It was in 1738 where pizzas started to look closer to the tasty treat that we know and love today.
Find out more about 1001 Carpet Care
You can find 1001 Carpet Care products in Savers, The Range and B&M as well as online on Amazon, Robert Dyas, and other retailers.
Join in the conversation – and let's settle this once and for all, does pineapple belong on pizza? Vote on our Instagram stories now!
You can also follow us on Twitter, Facebook and TikTok too.