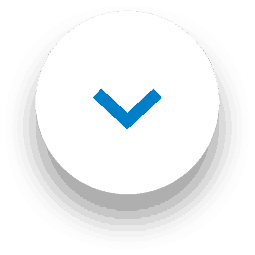 When autumn weather comes a knocking, we can't help being a little bit sad that it's time to say goodbye to summer. But, we have little choice in the matter, and as the days get shorter and colder, there are a few home cleaning tasks that are important to get out of the way during autumn, like tackling carpet stains. If you procrastinate, winter will be here before you know it!
Change bedding & cleaning carpet under furniture
The speed with which dust seems to accumulate under our furniture never fails to astonish us. While you're switching from light summer sheets to heavier blankets, it's a great time to do a more thorough cleaning. Firstly, flip and rotate your mattress to even wearing, not forgetting vacuum around the seams.  Make sure to wipe down the edges inside the bed frame as well!
This is also a great time to vacuum and clean the carpets under the bed and other furniture. You're not like to see major carpet stains, but regular cleaning is still important, especially if you have pets who like to hide under there!
Declutter cupboards
While you're packing away summer bedding and clothing, it's a great time to declutter your cupboards. There are plenty of amazing causes for donating gently used clothing, and pieces that are too worn to donate make great cleaning rags!
Clean the car
And a perfect use for new rags is cleaning the car. After a summer of road trips and sandy kids straight from the beach, your vehicle is probably due for a good vacuum. We have other tips for cleaning carpet stains inside your car, or dealing with stains on the seats, all with your favourite 1001 products. Have another alternate use for 1001 Shampoo or Troubleshooter? Make sure to let us know via the 1001 Carpet Care Facebook or Instagram!
Check windows for draughts
While it's important to make sure of the air quality in your home, that doesn't mean we are okay with draughts! In order to make sure that your home is nice and toasty until spring – and that you don't spend a fortune on heating – then this is an important step. You can visually inspect for gaps in the caulking, or run your hand over the seal to see if you feel even a slight breeze. If you move flammable items like curtains, you can also hold a candle near the window seals to see if it flickers.
Prevent future carpet stains
Cooler weather and autumn rain mean that your entrance-way is likely to start seeing a lot more mud. Now is a great time to give the rugs in your home a deep clean, but pay special attention to high traffic areas when you clean carpets. By using 1001 Mousse – which is perfect for mud stains – you'll actually be protecting it from future carpet stains thanks to unique polymer ingredients! And, if you're missing summer already, you can give your clean carpets a bit of a summery scent with a spritz of Thai Orchid & Passion Fruit Carpet Fresh!