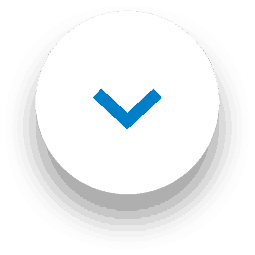 Yes. It's British Pie Week! It's all well and good spending hours in the kitchen making a delicious pie but what happens when your great British Pie Week intentions end up marking your cream carpet? Well, don't go anywhere, 1001 Carpet Stain Remover is here to make that ugly stain vanish!
And as we're sure you already know, pies are amazing because they are so versatile and can be adapted to suit even the most hard-to-please tastebuds. Whether it's a meaty, vegan or gluten-free pie, you can mix and match ingredients to please everyone.
How to get pie and gravy out of your carpet with 1001
Spills happen and that shouldn't put you off from enjoying a classic British dish! So, if you do happen to get gravy, or worse, pie on your carpet or rug, follow our five-step process:
Remove food bits and absorb excess liquid by blotting the area with paper towels or a tea towel
Apply 1001 Carpet Stain Remover (just enough to cover the affected area) rub into the carpet or rug fibres and leave for five minutes
Blot area with a dry cloth
Allow the area to dry and vacuum for a pristine finish
Spray area with 1001 Carpet Fresh to banish lingering pie or gravy odours (optional step, but you'll thank us later)
1001 Carpet Stain Remover is your go-to for emergencies. The formula works its way quickly through the material's fibres to stop stains from spoiling your carpets. Designed to take on red wine, tea, coffee, make up and more, 1001 Carpet Stain Remover can tackle a variety of stubborn marks.
Exotic pie filling suggestions for British Pie Week
Whether you make lots of mini individual pies or one big one for the family to slice and tuck into, here are some ideas that we thought were a little different from your everyday pies:
Butternut squash and caramelised onion pie
Curried prawn and green bean pie
Lamb, potato and mint pie
Moroccan chickpea pie
Fish pie
Sausage, apple and leek pie
Fun pie facts
The pie was invented by the Ancient Egyptians, but their pie was filled with honey and sandwiched between two crispy cake layers made of barley, wheat, oats or rye.
It is said that the first-ever cherry pie was made for Elizabeth I.
The most eaten pie filling in the UK is steak and ale.
Pie crust's original use was as a lid for containers.
Pie crusts are also known as pastry shells.
Show off your pies – send 1001 your photos on social!
Share your British Pie Week creations with us on social – you can find us on Instagram, Twitter, Facebook and TikTok!
And if you're looking to get your hands on 1001 Carpet Stain Remover or 1001 Carpet Fresh – visit our Amazon store online or stop by B&M or Home Bargains to pick them up today!