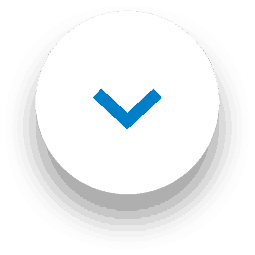 It's Bake Off season and we could not be happier to cosy up and catch all the action from the most famous tent in Britain! But it's time to roll up those sleeves and get the 1001 Carpet Stain Remover on standby.
When we're not gasping at cakes collapsing or applauding Hollywood handshakes, the contestants' creations always leave our mouths watering, inspiring us to get in the kitchen ourselves. And what better time to have some fun in the oven than Halloween?
To give you, our lovely readers, a head start this year, we've found this Halloween brownie recipe that is simple to make but super eye-catching (wink wink).
On your marks, get set, BAKE!
Ingredients
200g butter
200g dark chocolate, roughly chopped
4 large eggs
350g caster sugar
100g plain flour
50g cocoa powder
100g milk chocolate, chopped
100g white chocolate, chopped
12 créme-filled chocolate sandwich cookies, like Oreos
12 sugar-coated chocolates, such as Smarties
Red and black icing pens
(Don't forget to have your carpet stain remover on stand-by for the post-baking clean up)
Method
Heat the oven to 180C/160C fan/gas 4 and line a 24 x 20cm brownie tin with baking parchment. Melt the butter and dark chocolate in a heatproof bowl set over a small pan of simmering water. Stir until smooth, then leave to cool for 10 mins.
Beat the eggs and sugar with an electric whisk until thick and pale – the mixture should double in volume and leave a trail when the beaters are lifted. Pour the cooled dark chocolate mixture around the edge of the bowl. Sift over the flour and cocoa, add the milk chocolate, and gently fold everything together. Pour into the prepared tin and bake for 35-40 mins.
Now make the eyeballs! Melt the white chocolate in a heatproof bowl over the pan of just simmering water. Stir until smooth. Dip each cookie into the chocolate to cover one side. Stick a sugar-coated chocolate in the centre of each, then leave to set. When the chocolate is fully dry, pipe a pupil and red veins onto each eyeball using the icing pens.
Remove the traybake from the oven, and immediately push the eyeballs you've made into the surface in even rows. Do this gently so they're just pushed into the brownie slightly. Leave to cool completely then cut into 12 squares and serve!
Clean up crew
If only real life was like Bake Off and our worktops were magically cleaned up for us ready to present our bakes.
The next best thing though is to grab your 1001 Carpet Stain Remover. Because if the kitchen is looking like a scene from a horror movie, with fake blood and melted chocolate on carpets, rugs and cushions, 1001 will be your Halloween hero.
1001 Carpet Stain Remover
Wearing rubber gloves, gently lift off any excess and blot with kitchen roll
Spray 1001 Carpet Stain Remover and wait for up to five minutes
Massage the product into the stained area
Remove excess dirt and foam with a dry cloth
Vacuum when dry
*When using for the first time, always test a small area for colour fastness
Why not bookmark this How-To for later?
Where to buy 1001 carpet stain remover
Grab your 1001 carpet stain remover in the cleaning aisle at The Range, B&M, Aldi, Heron Foods, Savers, Poundstretcher and Home Bargains
Need it faster? Try our Amazon shop!
Give us the eye
If you make the eyeball brownies for Halloween, we want to see them! Be sure to follow us and share your pics of your spooky bakes on Facebook, Twitter, Instagram or Tik Tok.