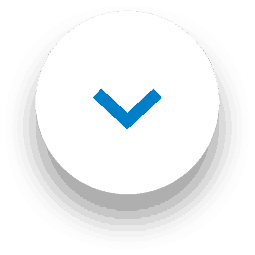 Christmas is coming – the most wonderful time of the year. And yet for so many of us, it ends up being a time of heightened stress. This Wellness Wednesday, the team at 1001 Carpet Care share some practical tips and advice to help us roll into the festive season with a little less stress and a little more cheer.
The challenges of having to spend time with family can be daunting. Those of us experiencing loneliness and grief can feel even more isolated and overwhelmed. And with the pressure to have cupboards full of goodies and a pile of presents under the tree, very few of us don't feel the pinch on our purse strings.
What to look out for
This article on www.priorygroup.com says stress is a normal response to our environment. We all experience it, but many of us feel the impact physically and emotionally.
Symptoms of stress can include:
Headaches
Insomnia and fatigue
Anger
Excessive worrying
Poor concentration
Social withdrawal
Loss of sex drive
Here are some practical tips you can start to apply now, in preparation for the Christmas period.
Find an outlet
What helps when you're feeling stressed – cleaning? Fresh air? Some breathing exercises?
Whether it's decluttering the junk drawer, going for a walk or talking things through with a loved one, add it to your toolbox now and make it your go-to whenever you start to feel tense or off balance.
Take care on social media
Notice how you feel when you're scrolling through Facebook or Instagram. What's lifting your spirits and what's making you compare and despair?
If that "perfect" friend is constantly making you feel miserable, mute or unfollow.
Learn to say no
To protect your energy, you have to be selfish with your time. Start looking at your December diary now and be honest with yourself about what you can manage.
If Christmas parties aren't your thing, don't be afraid to say no. And if December gets too busy, book something nice for January instead. You'll thank yourself later.
Organise and prioritise with 1001
We can probably all agree that present buying is one of the biggest sources of stress at this time of year. To minimise the impact on your wellbeing:
Make a list
Set a budget
Buy a little each week
Don't feel you have to do it all yourself – delegate if you can
Wrap and label as you go (just remember where you've hidden it all!)
If you really can't face buying gifts this year, take the pressure off with these alternatives:
Send nice cards
Make a donation to your favourite charity instead
Tell your friends you'd rather catch up and buy them a coffee
You can find more great ways to cope at Christmas, here
How the 1001 team are prepping for Christmas
Here at 1001 Carpet Care, we've been checking in with each other regularly and taking care to carve out time in the evenings to really switch off, relax and reset ahead of the busy Christmas period. Because no one wants to be burnt out by December.
We're planning a few social events to reconnect, but also looking forward to some solid time off to do nothing but put our feet up, light the fire and watch TV with our loved ones.
In fact, a few of us have even started getting the house organised! Because there's nothing worse than being completely upside down and having to do a deep clean the night before the relatives show up. Little and often is our new motto.
If you need some motivation, pick a spot that needs tidying and set a timer for 15minutes. You'll be surprised how much you can get done in such a short time.
And don't forget to check out 1001 Carpet Care on Spotify. When you need a lift, our specially curated playlists are guaranteed to get you moving!
Share your Christmas tips with 1001
Have you found our Wellness Wednesday advice helpful? Got any stress-busting tips of your own? We love hearing from you! Connect with us anytime anywhere on Facebook, Instagram, Twitter or TikTok