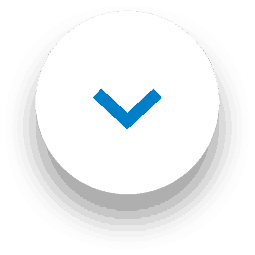 Once the magic of Christmas has disappeared, the partying has stopped and the decorations are down, it's easy to understand that January is the month that can get you feeling a little blue.
And with today being the bluest day of them all – Blue Monday, your friends at 1001 Carpet Fresh are here to help you make small changes and find the joy in the little things, to help you beat the blues.
Dance away the blues with 1001
First things first, we've created a fabulous mood-boosting Blue Monday playlist over on our Spotify account. Why not give it a listen to help kick-start your steps to beating the blues? It's full of feel-good songs to have a living room boogie and sing-along to!
Blue Monday rolls around every year on the third Monday in January. This day is supposedly the saddest day of the year, with many of us finding ourselves in the coldest weather, with post-Christmas credit card bills and realising that we may have already started to break those New Year resolutions.
Sound a bit like you? Fear not…
How to beat the January blues
Here are some simple but effective tips to help you beat the January blues. From healthy eating to getting enough sleep, these little changes can make a big difference…
Eat your greens: the healthier you eat, the better you'll feel. Essential vitamins and nutrition from food will give you a boost, improving your mood.
Be more sociable: It's easy to hide ourselves away when we're feeling off it. But if you can, try and reach out to your friends and family.
Get outside: Nature does wonders for our mental health. Try and get outside in the fresh air before work, or if you have time, dedicate part of your lunchtime to a walk outdoors.
Get mindful: It's important to give yourself a bit of 'me time', whether that's 10 minutes listening to your favourite podcast or having a natter with a friend.
Get enough sleep: Ok, this one's easier said than done, but sleep is the foundation of positivity. With a good night's sleep, we're more likely to exercise, eat healthier and make better choices.
Freshen up the home: it might not be the most exciting task on the list, but a tidy and clean house creates a tidy mind! We've got lots of cleaning products to help spruce up your home in no time, including a quick and easy-to-use carpet fresh spray.
There are 12 months in the year: Don't feel like you must achieve all of your good habits and resolutions in January – January's just one month in 12.
Freshen up with Carpet Fresh
We're firm believers that doing a little goes a long way. And the same can be said for cleaning. To help get you on the road to positivity, our 1001 Carpet Fresh is a great place to begin. The festive season probably means that a lot of feet have stepped over your carpets in a short space of time, and they may not smell the freshest. Enter our 1001 Carpet Fresh to the rescue to give your living spaces a new lease of life. It comes with many benefits:
Easy to use
Dries in minutes
Banishes everyday smells
Blended by fragrance experts
Hours of freshness
No need to vacuum
Pet-safe, Child-safe and Wool-safe!
How to use it 1001 Carpet Fresh
It's an easy 3-step process:
Shake can and hold upside down, around 15 inches from the carpet, rug or upholstery
Press nozzle and sweep from side to side, applying a light covering of foam
Wait for it to dry!
As well as being completely pet-friendly once it's dry, it's also WoolSafe approved. And, because it's been developed by fragrance experts, 1001 Carpet Fresh will leave your carpet and your home smelling naturally fresh and clean. What room will you start with first?
We hope we've given you enough ideas to help beat blue Monday!
Keep in touch with us
Don't forget to search and follow 1001 Carpet Care on Spotify to keep up to date – we release new playlists every month! And of course, follow us over on our social channels: Facebook, Twitter, Instagram or Tik Tok for cleaning hints and tips and much more!
Where to buy 1001 Carpet Fresh
Want to try 1001 for yourself? All of our products are available at The Range, B&M, Aldi, Heron Foods, Savers, Poundstretcher or Home Bargains.
Did you know we're also available on Amazon!