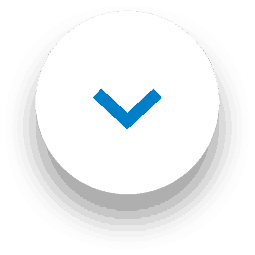 Who does most of the cooking in your house? You? Your other half? Well, we can pretty much guarantee it's not the kids. Sure, they love eating the food, but do they know where it comes from? Do they appreciate the time and effort you poured into that delicious pasta dish?
Probably not.
Well, it's time to show them!
Welcome to Kids Take over the Kitchen Day, with help from the Best Carpet Cleaner!
Kids take over the kitchen day is a national day in the US, celebrated every year on September 13th.
The aim is to encourage kids of all ages to cook with parents, guardians, and siblings, promote healthy eating habits and build knowledge around nutrition.
We think it's high time this caught on in the UK, because there's no better bonding experience than baking. And you can relax about the mess because you've got the best carpet cleaner!
Recipes that are Child's Play
We found some great recipes on the web that are ideal for making with little ones.
Take some time to get all your ingredients and equipment set up before they wash their hands and get stuck in.
Be ready to supervise and always take care around knives and hot ovens.
Breakfast: Berry smoothie
From www.jamieoliver.com
Makes 4, takes 10mins
Ingredients
Mug of frozen berries
Mug of their favourite milk
6 tablespoons natural yoghurt
1 super-ripe banana
1 small handful of porridge oats
Method
Add all the ingredients to a blender, fasten the lid and whiz until smooth.
Pour into cups to serve.
Alternatively, pour the mixture into ice-lolly moulds and freeze ready for an afternoon snack. Yum!
If you're faced with any mess from spilled drinks or splattered carpets, then make sure to grab our best carpet cleaner! Here's how you can tackle fruit juice stains.
Lunch: Asparagus Frittata
From www.jamieoliver.com  
Serves 4 for lunch, takes 25mins
Ingredients
6 large free-range eggs
1 tablespoon extra-virgin olive oil
1 knob of butter
Bunch of small asparagus (peppers or courgettes work just as well!)
Method
Preheat the oven to 180ºC/gas 4.
Beat the eggs with a little sea salt and black pepper.
Heat the oil and butter in a 19cm ovenproof frying pan or cast-iron dish over a medium heat.
Trim and add the asparagus to the pan for 5 minutes.
Add the eggs, cook for 3 minutes then bake in the oven for 15-20mins, until golden and fluffy.
Serve hot or cold with a side salad.
Dinner: Teriyaki Salmon Parcels
From www.bbcgoodfood.com
Serves 4, takes 30mins
Ingredients
2 tbsp soy sauce
1 tbsp honey
1 garlic clove finely chopped
A little sunflower oil
300g broccoli
4 salmon fillets
Small piece of ginger cut into matchsticks
A little sesame oil (optional)
Sliced spring onions, toasted sesame seeds and cooked rice, to serve
Method
Heat oven to 200C/180C fan/gas 6.
In a small bowl, whisk together the soy, honey, garlic and set aside.
Using scissors (take care to supervise) cut out 4 squares of foil, about 30cm square. Brush each one with a little oil and bring the edges of the foil up a little.
Now fill your parcels: Place a couple of broccoli stems on each foil square, then sit a salmon fillet on top and scatter over the ginger.
Spoon the sauce over each salmon fillet and drizzle with a little sesame oil if you like.
Close the parcels by folding over the edges of the foil to seal and place on a baking sheet.
Bake for 15-20 mins.
Serve with your cooked rice on the side and scatter with the spring onions and sesame seeds.
Soy Sauce stains a common occurrence when cooking your favourite dishes, visit here to find the best carpet cleaner to save your carpets!
Tidy up time
While lollies are freezing or frittatas baking, be sure to get the kids involved with the clean-up – it's all part of the process after all!
Ask little ones to put any rubbish in the bin, encourage older ones to wash up, then put all your equipment away together so they get to know where things are.
Hopefully, it's been a great experience for everyone, with some yummy food just a few minutes away. But if a salmon fillet got dropped or someone forgot to put the lid on the blender (heaven forbid), then our best carpet cleaner will be sure to get you out of a jam.
Using the Best Carpet Cleaner
Lift off any excess and blot the stain with kitchen roll
Spray 1001 Stain Remover and wait for up to five minutes
Massage the product into the stain
Remove excess dirt and foam with a dry cloth
Vacuum when dry
*1001 Stain Remover is safe on carpets and upholstery, but we always recommend testing a hidden area for colour fastness first.*
Grab your 1001 products in the cleaning isle at The Range, B&M, Aldi, Heron Foods, Savers, Poundstretcher and Home Bargains.
Hungry for more? We're on Amazon too!
Tell us what's cooking!
So, was it baking bliss or kitchen carnage?!