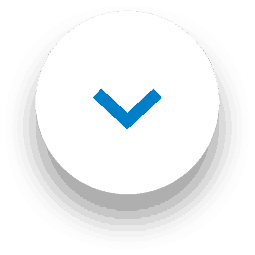 We at 1001 Carpet Care are so excited for Bonfire Night this year. There is nothing better than bundling everyone up in their hats and gloves and enjoying some outdoor fun.
Bonfire night comes but once a year
With rockets and bangers for all to hear
So wrap up warm and step outside
It's time to watch the sky come alive!
If you're looking for Bonfire Night recipes, some simple craft ideas to keep your little rockets busy, and advice on how 1001 Carpet Care can take the heat out of any thrills and spills, then you are in the right place!
The dessert of toffee apple dreams with 1001 Carpet Care
If you love a hearty, hot dessert at this time of year, then you have to try this incredible toffee apple bread and butter pudding. (Our mouths are watering already!)
Not only is the toffee apple flavour bang on the Bonfire Night theme, but it's ideal for making a day ahead, ready to pop in the oven when tummies are rumbling!
Ingredients
3 dessert apples
Juice of ½ lemon
4 tablespoons golden caster sugar
397g canned caramel, such as Carnation
6 brioche finger rolls sliced into rounds
3 eggs
400ml milk or alternative
200ml double cream or alternative
1tsp vanilla extract
Ice cream to serve
Method
Core the apples, slice into rings as thick as a 50p piece then toss through the lemon juice and 2 tbsp sugar
Spread about 2 /3 of the caramel over the base of a large baking dish (ours was 20 x 30cm)
Layer the sliced brioche and apple rings in the dish in overlapping lines and dot spoonfuls of the leftover caramel here and there
In a jug, whisk together the eggs, milk, cream, vanilla extract and 1 tbsp sugar
Pour the mixture over the brioche and apples, making sure it's all well covered, then wrap in cling film and leave in the fridge for at least 30 mins, or overnight f you can
To cook, heat oven to 170C/150C fan/gas 3. Uncover the pudding and scatter with the remaining 1tbsp sugar
Bake for 45-50 mins until the top is golden and the wet mixture has set
The caramel should be bubbling around the edges and the pudding puffed up
Serve as it comes or with a dollop of vanilla ice cream!
Want more Bonfire Night recipe ideas? Click here
1001 Carpet Care Craft corner
While your toffee apple pudding is resting, some autumnal or Bonfire Night-themed craft is always a winner, like this Rocket bookmark we found which is great for kids of all ages.
You will need
Craft foam or stiff card in two colours
A wooden lolly stick
Pipe cleaners (sparkly ones will be the most effective!)
PVA glue
Star sequins
Method
Cut out a triangle and a rectangle from the craft foam/card
Glue the triangle to the top of the rectangle to form the rocket
Glue one end of the popsicle stick to the bottom of the rectangle
To give your firework some fizz, cut two pipe cleaners in half and glue each piece to the bottom of the rocket, like they're bursting out
Stick your star sequins to the pipe cleaners for added night sky sizzle and leave the whole thing to dry thoroughly before using in your best books!
For more great Bonfire Night craft ideas, click here
Clean up with 1001 Carpet Care
If the crafting gets messy or toffee ends up trodden into carpets, 1001 Carpet Stain Remover is your Bonfire Night buddy.
It's child and pet friendly, and safe to use on carpets, rugs and upholstery (although we always recommend testing a small area when using for the first time)
How to apply
Pop on your rubber gloves and lift off any excess with a butter knife
Blot the stain using kitchen roll to absorb any excess liquid
Spray 1001 Carpet Stain Remover and wait for up to five minutes
Massage the product into the stained area
Remove excess dirt and foam with a dry cloth
Vacuum when dry and get back to your pud
Show 1001 Carpet Care your sparklers!
If you make a Bonfire Night banquet or get creative with the crafts, share it with us on Facebook, Instagram, Twitter or TikTok!