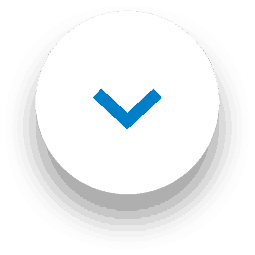 Like you, as spring rolls in, we also grab our vacuums, cleaning caddy and marigolds in preparation to give the house a good once-over. Starting from the bottom up, with 1001's carpet cleaner in hand, we're going to take you through our top spring cleaning tips.
Cleaning motivation music with 1001 Carpet Care's Spotify playlist!
Spring cleaning the home is said to boost your immune system and improve your wellbeing, so reap the benefits whilst having some fun along the way! We've put together the perfect spring-cleaning Spotify playlist to blast in your home and make the big spring clean even more enjoyable.
Spring cleaning tips
Spring cleaning carpets and rugs
For the very best results, we recommend vacuuming first – and for rugs, don't forget underneath too. Next, mix one-part 1001 shampoo with six parts water, and apply the solution to the carpet or rug with a colour-fast cloth but be careful not to make any areas too wet, a light application is best. Allow the area to dry and vacuum once more for show-stopping results.
Spring cleaning wooden floors
To avoid scratching wooden floors, make sure the vacuum attachment is on the bare setting as brush attachments can be quite abrasive and create small surface scratches. Next, use a wood cleaning solution to wash your floors and gently mop in the same direction as the wood grain. Allow to dry and blot areas where extra water is visible. Once dry, polish with a microfiber cloth.
Spring cleaning doormats
(Spoiler) Whilst Bruno Mars is singing "Just the Way You Are", don't forget to clean your doormats. They can be easily forgotten about and possibly the dirtiest thing in and around the home. For your doormats, you might want to carefully shake them outside to loosen up stubborn dirt – which will give you better results when you vacuum them. And don't forget the underside! The pressure of the vacuum can work wonders and will push even more dirt out of the mat.
Spring cleaning windows
While it's tempting to clean your windows on the sunniest day, the best day to spring clean your windows is on an overcast day because the sunshine can leave streaks and watermarks. Before cleaning your windows, make sure that you dust or vacuum your window dressings, as doing this after you've washed your windows can be counterproductive. Always wash both the inside and outside of your windows and remember to use a microfiber cloth for the real 'wow' finish.
Spring cleaning walls
To bring back the lustre of your painted walls, it's important to wash them once a year with a mild detergent. You'll want to dust each wall first, before mixing a paint-friendly soapy solution. We recommend using a telescopic cleaning brush to help you reach all areas – it'll save you time and effort.
Spring cleaning kitchen sink
Steel kitchen skins stain so easily but it's nothing baking soda and a bit of water can't tackle. Pop several tablespoons of baking soda into a mug, add in two tablespoons of water, mix into a thick paste and liberally paint the inside of your skin. Leave for at least ten minutes and wash away with a sponge for added sparkle!
Spring cleaning ceiling lights
It's time to play with those vacuum attachments. You'll want the extended vacuum arm and a soft brush attachment to really get in difficult and dusty areas.
Spring cleaning washing machines
It's easily forgotten but a quick cleaning cycle on your washing machine will help to eliminate musky smells and build-up of chemicals.
Want to get your hands on 1001 carpet care shampoo for your spring clean?
If you have a Home Bargains or B&M nearby, you'll find our range there, and if you prefer to shop online, you can buy our products from Amazon, The Range and Savers.
Join the conversation today – have you done your spring clean yet? Reach out to us on Instagram, Twitter, Facebook and TikTok, we'd love to hear from you.