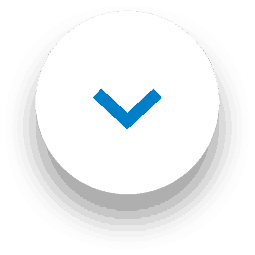 We can't believe how quickly this year has gone and that the great British summer is already over. But with a change is season comes the addition of autumnal home accessories. Think warm throws, relaxing candles and not forgetting your favourite foam freshener! Yes, that's right! Frosted Winter Berries is back and we're here to help you get the most out of your can with our easy guide to making your home 'autumn-ready!'
How can you make the most of your foam freshener?
With the weather being so unpredictable, you're likely to have already reached for any old blanket on more than one occasion. But a great way to get ready for Autumn is by switching up textures in your home. This can be done simply by introducing woollen throws to your home. Not only will these make those movie nights extra cosy, but they can also transform a 'worn' sofa or give your old bedding a new lease of life. However, best of all, with 1001 Carpet Fresh being WoolSafe approved, you can also use your favourite foam freshener on your upgraded blanket. So make sure that when you're spraying your carpets, you give your throws a spray too to make the freshness last even longer!
Nothing says Autumn like…
Autumn usually brings with it all the warm tones including beautiful burned oranges and browns. You can easily inject these colours into your home by collecting pine cones on your regular walk and decorating your mantlepiece, shelves or windows with them. We're also seeing a lot more pumpkin accessories popping up. With an array of sizes and colours, these can bring the autumnal warmth to your home. And means you can start practicing your carving skills ready for the next holiday to come!
Alternatively, if your autumnal potpourri needs reviving, then why not spray it with your favourite 1001 Carpet Fresh scent? With its ability to absorb the foam freshener, your home will stay smelling fresh long after the candles burn out.
It's all about the lighting
Finally, we know that the best thing about the evenings getting darker is that you have an excuse to cozy up earlier with a hot drink. So make sure you set the mood with your choice of lighting. Keep hold of those old wine bottles, as these can make great lanterns with the help of fairy lights. Candles will also help to make the space more atmospheric, so using these to create autumnal centre pieces will bring hints of the new season to your home with very little effort. Finally, giving your home a spritz of the Frosted Winter Berries 1001 Carpet Fresh will bring a fruity freshness and hints of cinnamon to your autumnal haven. And without the need to hoover, you can enjoy your favourite 'fall' fragrance with no mess or fuss!
Can't wait for the new season and festive foam freshener?
If you're excited for Autumn and can't wait to get your hands on the new 1001 Carpet Fresh, you can find your it at our Amazon Shop or at one of our retailers: Savers, The Range, Poundstretcher, B&M.