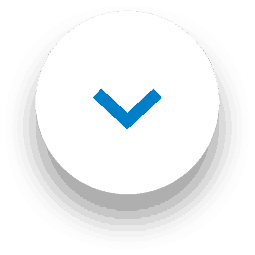 We've very pleased to announce the return of one of our limited edition seasonally-scented carpet freshener, Carpet Fresh Spring Blossom & Mandarin! 1001 Carpet Fresh Spring Blossom & Mandarin is expertly blended to mix fruity floral and citrus notes. It eliminates all types of hidden carpet smell and odour, without the need to vacuum, and gives your carpets hours of freshness!
How to use Carpet Fresh to deal with carpet odour
Whether you've just finished a deep clean or are just giving your home a little freshen, 1001 makes this step super simple! To use 1001 carpet freshener to get rid of carpet smell, all you have to do is:
Shake your can of Carpet Fresh well

Hold the can upside down, about 40 cm (15") from your carpet, rug or upholstery. 

Press the nozzle and spray, sweeping from side to side to apply a light and even covering of foam. 
The foam will quickly disappear, and leave you with hours of freshness! It even helps you deal with stubborn carpet odour like cigarette smoke and pet smells. 
Where to find Carpet Fresh Spring Blossom & Mandarin carpet freshener
You can always purchase Carpet Fresh from the 1001 website. Or, have a look in these retailer stores where you can find our whole range of Carpet Fresh Scents including Spring Blossom & Mandarin: B&M, The Range, Savers, Home Bargains, and Poundstretcher.
You can also add our carpet freshener products to your Amazon shopping list by using the 1001 voice-activated app with your Amazon home devices. Here's how:
Download the Carpet Care app from the 

Alexa Skills page

Next time you have a stain or carpet smell, say: 'Alexa, open Carpet Care'.

Lisa, our digital Carpet Care assistant, will ask how she can help you.

Ask for help, including the type of spill or mess and type of surface. For example, 'How do I clean red wine out of my rug?' or 'How do I get pet smells out of the carpet?'

If you have a speaker, Lisa will read the instructions for you. And, if you have a video device such as Amazon Echo Spot or Show, you also have videos available.

Lisa will let you know what product is recommended for the carpet odour and she will also ask if you want it to add it to your shopping list.

If you added the product added to your shopping list,  all you need to do is go to your Alexa Amazon app and finish the transaction, Easy!
Easho UK also regularly carries 1001 if you like online home and grocery shopping. Have another favourite retailer that you buy 1001 products from? Let us know on our Facebook or our Twitter!