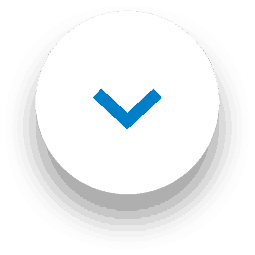 It's December 24th! Just one more sleep to go! Are the kids going out of their minds wondering when to expect Santa? Blow their minds and track his route by clicking here! Before we wish you a very merry Christmas, we wanted to make sure you're prepared for the big day by sharing our quick Christmas Day saviours with the best carpet cleaner.
But first, here's one last reminder to enter our Christmas competition!
If you've been enjoying the limited edition 1001 Carpet Fresh in Frosted Winter Berries, scan the QR code on the can and download the 1001 Let it Snow Christmas filter!
Use the filter to have some fun and post on your stories, tag 1001 and you could win a £50 John Lewis voucher to spend however you like!
How to enter
Post on your story using the 1001 Let It Snow Christmas filter
Tag @1001carpetcare so we can see your posts
(Psst… follow us and we'll give you an extra entry!)
Competition is open to UK residents only. The closing date is 31.12.2021.
Christmas Day saviours with the best carpet cleaner!
Christmas Day can be hectic – kids running around, more guests than you would usually approve of and a LOT of cleaning up afterwards.
So be prepared for any festive fails with your carpet cleaner and our handy 1001 How To guides.
Here are some of the top tips you'll find there – perfect for averting those little Christmas Day disasters!
Will you be getting glammed up for Christmas Day dinner? We love a bit of lippy ('tis the season for a ruby red after all!)
But what looks great on your lips can be a nightmare when it's dropped on your carpet.
In case of make-up emergencies, bookmark this 1001 How To guide now
Will you be cooking the Christmas roast this year or just enjoying it? Either way, be prepared for dripping gravy boats and dropped cutlery with 1001's How To remove gravy from your carpet
Nothing says Christmas like a crackling fire. But the soot that comes with it can wreak havoc on carpets and upholstery.
That's why we added this How To guide to our website. Save it now, thank us later.
Buy for now!
Grab your 1001 carpet cleaner at The Range, B&M, Aldi, Heron Foods, Savers, Poundstretcher, Home Bargains
Check websites for Christmas opening hours, or order from the comfort of your sofa via our official Amazon page!
Merry Christmas!
Thanks for reading. The 1001 team would like to wish you and yours a very merry Christmas. We'll be back soon and looking forward to catching up on Facebook, Twitter, Instagram and Tik Tok.