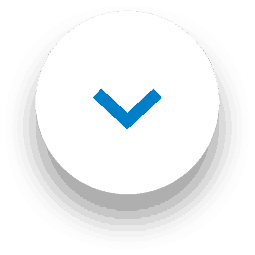 If you're getting withdrawals from the festive baking, what better excuse to get stuck into a new bake with National Shortbread Day! Baking isn't without its mishaps or mess, especially when the kids get involved, so if you happen to tread egg into the carpet or spill milk on the floor, we've got your back with 1001 carpet cleaner.
After a busy day at work, we can't imagine anything better than a cuppa in the evening alongside some crumbly, buttery shortbread – even better if it's homemade. So let's get baking!
Celebrated annually on every January 6th, National Shortbread Day cherishes the crumbly cookies and the yummiest treats of Scotland! They're so tasty, we think they should probably be enjoyed more than once a year…
National Shortbread Day facts:
Shortbread has been baked in Scotland since the 12th century but gained popularity during the 16th century when they were served in The Royal Court of Scotland
Shortbreads are traditionally made into round, triangle, or finger shapes
Salt is one of the top taste enhancers in shortbread – who knew?
'Short' means the biscuits are crumbly due to the high butter content used.
How to make homemade shortbread
This fool-proof shortbread recipe will have you making perfect shortbread. It involves just 3 ingredients and 6 easy steps…
Ingredients:
125g/4oz unsalted butter softened
55g/2oz caster sugar, plus extra to finish
180g/6oz plain flour
Method
Heat the oven to 190C/170C Fan/Gas 5.
Beat the butter and sugar together until smooth. Then stir in the flour.
Use your hands to combine the ingredients until the mixture looks like breadcrumbs, then squeeze it until it comes together as a dough.
Turn on to a lightly floured work surface and gently roll out until the mixture is 1cm thick.
Cut into rounds, triangles or fingers and place onto a baking tray. Sprinkle with caster sugar and chill in the fridge for 20 minutes.
Bake in the oven for 15-20 minutes, or until pale golden-brown. Set aside to cool on a wire rack.
Split eggs? Use 1001 Carpet Cleaner
If you've had a mishap and spilt eggs on the floor or allowed your kids to get involved and now have egg trodden into the carpets, don't stress! Our 1001 Carpet Stain Remover will come to the rescue.
You will need:
1001 Carpet Stain Remover
Paper towel
Cloth
Vacuum
Method:
Remove excess & blot the stain:
If there's any excess egg, remove it with a dry paper towel or cloth. Then blot the stain with a dry paper towel to absorb as much of the liquid as possible. Eggs can be quite oily, and carpet fibres tend to soak up oil-based products quickly so it's essential to deal with these spills immediately.
Apply carpet stain remover:
Next, apply 1001 Carpet Stain Remover on the stained area and wait for a maximum of 5 minutes. Be careful not to over wet this area.
Massage the product:
With a dry cloth massage the Carpet Stain Remover formula into the stained area.
Remove excess liquid:
Remove any excess liquid with a dry cloth or paper towel
Vacuum:
Leave the area to dry, then vacuum. You can repeat these steps if necessary.
Carpets not smelling the freshest? Give it a spruce with 1001 Carpet Fresh. For more specific how-to guides, head to the how-to section of our website.
So, potential mishaps aside, will you make a round, triangle or finger-shaped shortbread?
Where to buy 1001 Carpet Cleaner
Want to get your hands on 1001 today? Head to The Range, B&M, Aldi, Heron Foods, Savers, Poundstretcher or Home Bargains.
Don't forget to show us your shortbread creations over on our social channels: Facebook, Twitter, Instagram or Tik Tok.