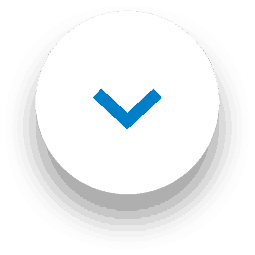 At 1001 we're sure you're already aware that the 8th of March is International Women's Day and the campaign theme for this year, 2022, is #BreakTheBias. By breaking the bias, whether it's purposeful or unconscious, #BreakTheBias is about taking action to bring about equality to stop women from being held back.
Breaking the bias is encouraging people to call out gender bias, prejudice and stereotyping, and to show solidarity, which is why people are striking a pose of crossed arms to raise awareness and #BreakTheBias.
Learn about International Women's Day with 1001
International Women's Day is an event that's recognised and celebrated worldwide; it honours women's achievements socially, economically, culturally, and politically. The day also serves to bring about gender parity sooner rather than later. Globally, there is a lot of activity as people join together to celebrate women's accomplishments or to march for women's equality.
International Women's Day, also known as IWD, is important because it's all about:
Honouring women's achievements
Raising awareness surrounding women's equality
Lobbying for quicker gender parity
Fundraising for female-centred charities
Facts about International Women's Day
International Women's Day came about more than 100 years ago but depending on where you are in the world, IWD differs in purpose. For some, this day is a day of protest, for others, it's a celebration for the triumphs but what remains the same is that it promotes gender equality worldwide.
The first National Women's Day occurred on February 28th, 1901.
In 1910, Clara Zetkin initiated the idea of a global International Women's Day.
In 1911, the first International Women's Day was held.
In 1917, a 'bread and peace' strike was held by women in Russia to protest WW1 and promote gender parity. The country's leader, Czar Nicholas was displeased by this action and ordered for the women protesting who wouldn't stand down to be shot. However, the protest continued, and the Czar resigned. The right for women to vote in Russia was approved shortly after.
In 1975, the UN commemorated International Women's Day for the first time. And ever since, the UN has been the primary sponsor of IWD, encouraging other countries to recognise this event and to honour the great acts of courage we've seen from women.
In 1996, the UN brought about themes for IWD, the first one being Celebrating the Past, Planning for the Future. And since, the theme has continued with Let's All Choose to Challenge in 2021 and this year, Break the Bias.
Connect with 1001 on social!
What achievements are you celebrating today? Tell us on Instagram, Twitter, Facebook and TikTok – let's raise awareness together, don't forget the hashtag #BreakTheBias
Want to freshen up your home? Find out more about our carpet freshening range here.