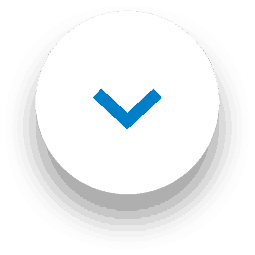 Carpet Stain Remover from 1001 is just the thing for alcohol spills!
We love to keep our home clean and tidy, but we also love celebrating the Super Bowl! And when our team is winning, we can get over-excited and that can sometimes result in beer and alcohol spills. Oops. But we won't let that ruin the fun, not when 1001 is here to save the day!
When is the Super Bowl 2022?
It's time to get your head in the game – the Super Bowl is back! The Super Bowl takes place on Sunday 13th February 2022 in California at 6:30 pm ET. If you're wondering what time the Super Bowl is shown in the UK, then wonder no more. If you're watching from the UK, you'll be watching way into Valentine's Day, as it begins at 11:30 pm GMT and ends at approximately 3 am. So, get ready for a late one this side of the Atlantic, and get those excuses ready for your boss – even if you are working from home!
Super Bowl facts
Think you know everything there is to know about the Super Bowl? Here are a few facts to help you brush up on your Super Bowl knowledge and get you in the mood for the big day.
The Pittsburgh Steelers and New England Patriots each have six Super Bowl victories—the most of any team
The Super Bowl has been around since 1967 and is arguably the biggest event in American sport
Tom Brady is the most decorated quarterback in Super Bowl history
If you're new to the Super Bowl and wondering what all the fuss is about – the Super Bowl is the day of the final game of the National Football League championship and marks the end of football season
How to watch the Super Bowl 2022 in the UK
The Super Bowl will be shown live on BBC One from 11:30 pm. You can stream the game live on BBC iPlayer on your smartphone or tablet, too. Have Sky? You can watch the event there on Sky Sports NFL and Main Event. Also, you can watch the game via NOW without signing up to a contract.
Removing alcohol with Carpet Stain Remover
Even if you're not a sports fan, Super Bowl parties are a great place for good food and a good excuse to have a drink or two. But of course, that can result in beer spillage. If that happens, there's no need to panic; 1001 Carpet Cleaner has your back. Follow these steps to remove alcohol from your carpet:
Blot the stain: Remove all residue from your carpet and rugs
Apply the 1001 Carpet Stain Remover: Then apply 1001 Carpet Stain Remover on the stained area and wait for a maximum of 5 minutes. Be careful not to over wet this area
Massage the product: With a dry cloth, massage the Carpet Stain Remover formula into the stained area
Remove the excess liquid: Remove any excess liquid with a dry cloth or paper towel
Vacuum: Leave the area to dry, then vacuum. You can repeat these steps if necessary.
Don't forget to freshen up. After following the steps above, we recommend using one of our carpet fresh products to leave the treated area with a fresh, beautiful scent.
Where to buy 1001 Carpet Stain Remover
If you've had a beer mishap, then head to these well-known retailers to pick up 1001 Carpet Stain Remover: The Range, B&M, Aldi, Heron Foods, Savers, Poundstretcher or Home Bargains.
What team will you be supporting at the Super Bowl?
Follow us
Don't forget to follow us over on our social channels: Facebook, Instagram, Twitter for home cleaning tips and giveaways.