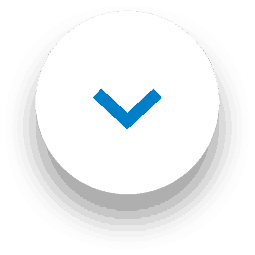 While your little bundle of joy may bring joy to your life, their lovely little messes might not! New babies mean cleaning carpet stains that you haven't encountered before. And, as you'll have your little one with you near constantly throughout the house, they end up on a lot of carpet and upholstery! Pee and faeces from a leaky diaper can end up wherever they've been happily babbling or wherever you've decided to give them a change. Seriously, the range of spillage will extend beyond what you think is possible!
There's also baby spit up, which, bring mostly milk is less gross than adult vomit, but can still cause a distinctive odour. And, once your little one has moved on from a milk-based diet, cleaning carpet stains from feeding time take on another hue. Baby foods seem to come in the very brightest colours!
Thank goodness for 1001! Our products are perfect for cleaning carpet stains that your baby has thrown at you. Just check out our tips for using the correct child safe carpet cleaner for the job.
Cleaning carpet stains right as they happen
If a new urine stain or bit of spit up has just made landing on your carpet or couch, then it's time to reach for Troubleshooter! Troubleshooter is a child safe carpet cleaner that is perfect in an emergency! To use it, simply:
First, soak up the extra liquid with a piece of kitchen roll.
Spray the carpet stain with 1001 Trouble Shooter and wait 5 minutes.
Use a colour-fast cloth to massage the Trouble Shooter into the stain.
Remove excess liquid with a dry cloth and let dry.
Repeat if necessary
Vacuum area once stain is gone and your carpet has dried.
How to clean carpet stains after they've dried
It's easy to miss messes when you're a busy parent – and even more so once your baby is mobile! If you need help cleaning carpet stains from long-dried bright orange baby food (or worse!), we have you covered.
Shake the can of Mousse well.
Hold the can 15-30 cm away from the carpet and apply an even coating.
Massage the product into the stained area with a clean, colour-fast cloth or sponge.
Leave to dry, then vacuum.
Now, if the spray or spill has extended over a large area – trust us, this can happen! Then you can use 1001 Shampoo, which is also a child safe carpet cleaner.
First, vacuum your carpet thoroughly. If it's an area rug, don't forget about vacuuming underneath!
Mix 1 part 1001 Shampoo with 6 parts water.
Use a clean, colour-fast cloth to apply the solution to the stain, being careful not to over-wet.
Once the carpet stains are gone and the carpet is dry, give it another vacuum.
The importance of a deep clean
Infants are exhausting, and yet it's important to stay on top of deep cleaning for both your and your baby's health. It's the perfect time to enlist the help of partners or family members to help with big tasks! Even using 1001 3 in 1 Machine around the house before baby is due can help you in the long run – its unique polymer ingredient leaves a protective shield that will help your carpet resist future stains, keeping it cleaner for longer. Plus, it's a child safe carpet cleaner!