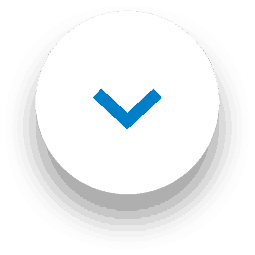 This month, we've been looking at how cleaning can help people to improve their mental health and to de-stress.
We've already heard from Harriet and Laura about how cleaning helps them in their day-to-day lives. Danielle Dixon is also part of the online social media community, and we asked her to share her thoughts with us.
Keep reading to find out more about Danielle and how cleaning and sharing her stories helps her.
Meet Danielle
Married mum of two Danielle loves taking pride in her home and her Instagram account @housetohomeatlast shares photos and tips about home renovation and cleaning. Danielle became interested in these areas a few years ago after completing her own home renovation.
She takes up the story: "After finishing our own home renovation and loving every minute of it, this inspired me to pursue something that I'd really enjoy once it was time to go back to work. Once both kids were in full-time school we took the plunge and bought our first property to renovate and sell on.
"We're now onto our second property and still absolutely loving it. I'm really lucky to be able to do something that I enjoy so much."
"So lovely that [social media] inspires people to take pride in their homes"
After completing her first renovation, Danielle started her own social media account and quickly developed an interest in cleaning.
She continues: "When people share photos of their home it tends to be a tidy photo, so people naturally always want to know how and what people use to clean. Over time people have really found an interest in cleaning.
"It's such a big part of social media now. It's so lovely that it inspires people to take pride in their homes and enjoy something which was once seen as an awful chore."
Danielle also believes that social media can provide both motivation and inspiration. She adds: "It certainly gives you the motivation you might be lacking one day by seeing someone else doing something positive or buying something that you like the look of.
"It also gives you so many ideas of things you'd never think of and then immediately want to recreate in your own home."
Sharing her stories on social media also gives Danielle a boost thanks to the responses and feedback she gets from her followers.
"When I share stories of what I've been up to, where I've been shopping or what I've been cleaning, I only need one person to message me and say that I've helped motivate them, make them feel better, or made them want to go and buy something so they can try and recreate it in their home," she adds.
"It makes me feel so good to know that I can help people in more than one way. It's definitely helped to boost my confidence levels over the time I've had my social media account."
"Cleaning…definitely keeps my stress and anxiety levels down"
Danielle says that cleaning can be a 'win-win' for both you and your home.
"Cleaning is something I've always enjoyed, and it definitely keeps my stress and anxiety levels down," she says.
"I get a real sense of satisfaction from cleaning. Once a task is complete I instantly feel so much better. I'm the type of person who can't settle if I know there is something that needs to be done. But if you enjoy doing the jobs that need doing then it's a win-win situation for both the home and for yourself."
Danielle finds that it's a good old-fashioned list that helps her to stay on top of her jobs. "While I have my cup of tea, I write down everything that I want to achieve that day. I then work my way through the list," she says. "It keeps you focused on what needs doing and always feels great when you cross things off the list and start to work towards the end.
"I just try to keep on top of all the everyday jobs to keep the house clean and tidy. I then try and fit in some of the bigger jobs that you'd maybe only do once a week into one of the days – e.g. a deep bathroom clean."
And what advice would Danielle give to anyone feeling anxious or stressed?
"If I'm feeling really stressed I enjoy putting classical music on. I then set myself a task to clean or tidy up. It really relaxes me and takes my mind off everything I was worrying over before.
"Sometimes I need something a bit more lively, so I can have a singalong. This always makes me feel better. I couldn't clean without my music! I'd definitely try putting some music on and setting yourself a task to complete," she adds.