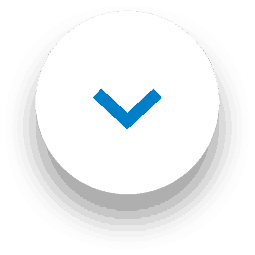 Whether you're working at home or from home, the last thing you want to do at the end of a long day is clean. But the more that you ignore it, the more your cleaning chores (and accompanying stress) seem to add up. In recognition of Stress Awareness Day, we at 1001 Carpet Care want to look at ways to reduce stress (that don't include boarding up the house and running away). 
Keep Perspective
This may not be the advice you expected 1001 Carpet Care to give, but we think looking at why household cleaning is stressing you out is important. And the answer isn't always just 'because there's a mess!'. Sometimes it's because you've lost a bit of perspective. 
So next time you start to feel overwhelmed, take a deep breath. Then remind yourself of these three things: 
There's no such thing as a perfectly clean home.
The perfectly spotless homes you see when you visit others were made that way because they knew you were coming by. The picture-perfect homes you see on social media were prepared, well, for a picture. When all you see is the flawless result, it's easy to forget the stressful work that went into it, not to mention the professional assistance of cleaners that some people are lucky enough to have. 
Your home is not you. 
Speaking of the pressure to be picture-perfect: remember that your home does not represent the sum total of you as a person. You're not a bad person if your toddler's toys stay strewn on the floor, or because you don't stick to a strict weekly cleaning regimen. 
You can adjust your standards as your life changes. 
If you are the kind of person who has a strict cleaning regimen you seem suddenly unable to stick to, we at 1001 Carpet Care are giving you official permission to just relax. It's perfectly okay for your home cleaning standards to fluctuate a bit with new or changing responsibilities and circumstances. If you now find yourself not being able to work during the new lockdown measures, for example, you might have more time to clean. However, you might also have more childcare responsibilities on your plate, or be dealing with other responsibilities. Both are great reasons to ease up on yourself a bit!
Do What You Can—and Look at Ways Cleaning Can Reduce Stress!
It may seem counterintuitive, but some aspects of cleaning can actually reduce your day to day stress, if you go about it the right way. Here's how!
Cleaning combats clutter. 
We all have different ideas about the amount of clutter we're comfortable with. But even people who don't mind a few piles of papers can get stressed out by seeing it. If you also pick moments when you're meant to be doing something very important to start cleaning, then routine can be a help, as well as breaking up tasks. Set an alarm for when you can declutter, and spend just 10, 20 or 30 minutes at a time. When you stop, you'll be surprised at how much headway you'll make over time!
Cleaning can save you money.
It's true! Not only can you keep better track of things like bills (whoops!). But when you can find that handy whatever-it-is, you don't have to buy a replacement. And, if you see to carpet stains right away, you'll find them much easier to get rid of! 
All you need to clean a carpet stain right away is to:
Blot the stain with a kitchen towel to absorb any excess liquid or remove any solid pieces. 

Apply

1001 Carpet Stain Remover

and wait for a maximum of 5 minutes.

Massage the product into the stained area.

Remove excess liquid with a dry cloth.

Leave the area to dry, then vacuum.

Don't forget to finish off with a spray of your favourite 1001 Carpet Fresh.
Cleaning can be meditative. 
Have you ever just gotten really in the zone while cleaning your oven? Or zoned out to music while hoovering lines in your carpet? We like to think it's not just us who can find these relaxing and meditative moments in our cleaning chores!
Ask 1001 Carpet Care for advice, any time!
We are pretty 1001 Carpet Care obsessed, so we love answering your questions! To do so, just reach out to us on our Facebook page, Twitter, Instagram or Tik Tok! That's where we drop the best carpet cleaning tips for all sorts of stains. We also share fun contests and let our fans be the first to know about new seasonal scents of our carpet fresheners.
If your cupboard is looking empty, you can pick up 1001 carpet care products at  Savers, The Range, Poundstretcher, and B&M. Or, order from our Amazon Shop!