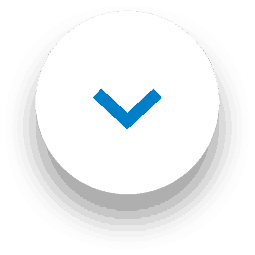 Kitty cats are extremely cute, but wow their pee can be pungent! So, if your furry friend has taken a liking to your carpet and is turning it into a cat pee carpet – don't worry – 1001's Pet Stain Remover and Thai Orchid Carpet Fresh have you covered.
Our Pet Stain Remover is a fast-acting spray designed to tackle stains left by pets. 1001's formula works deep down into carpets, lifting and removing stains such as cat wee, poo, vomit, and mud stains, leaving your carpets clean and fresh. What's more, 1001 Pet Stain Remover is safe to use on the most delicate of carpets, and it's even WoolSafe approved! It truly is your carpets' best friend.
How to clean cat pee carpet with Pet Stain Remover
STEP 1: BLOT THE STAIN
Blot the stain with a dry cloth to lift excess liquid.
STEP 2: APPLY PET STAIN REMOVER
Put 1001 Pet Stain Remover directly on top of the affected area. Wait for 5 minutes max and be careful not to over wet the carpet!
STEP 3: MASSAGE THE PRODUCT
Using a fresh and dry cloth, massage the Pet Stain Remover into the cat pee carpet area.
STEP 4: REMOVE EXCESS LIQUID
After a few minutes, blot the area with another dry and clean cloth, and leave the area to dry.
STEP 5: VACUUM
Once the area is dry, plug your vacuum in and give it a once-over.
You can repeat these steps if necessary.
How to get rid of cat pee carpet odours
Now you've cleaned your cat pee carpet with 1001's Pet Stain Remover, it's time to give your carpet a boost with our 1001 Carpet Fresh.
This product has been blended by scent experts, which means it not only smells divine but safely banishes all types of pet smells too! It's a rapid-drying foam formula that gets to work deep down in carpet fibres, neutralising any musty remnants of cat pee odours.
How to use 1001 Thai Orchid Carpet Fresh on cat pee carpet

STEP 1: SHAKE THE CAN
Give the can a shake, turn it upside down and hold roughly 40cm away from what you're freshening up.
STEP 2: APPLY FORMULA
Hold the nozzle down and gently spray left to right for an even distribution of foam.
STEP 3: ALLOW TO DRY
Leave to dry and enjoy the sweet scent of Thai Orchid Carpet Fresh!
Pick up your new best friend to sort out that cat pee carpet with ease!
Where to buy 1001 cat pee carpet essentials?
Want to get your hands on 1001 Pet Stain Remover and Thai Orchid Carpet Fresh? Pop by Home Bargains or B&M to pick up your carpets' best friend when it comes to dealing with cat pee carpet!
Want to hear more from us? Follow us on social, we can be found on Instagram, Twitter, Facebook and TikTok. Give us a follow to keep up to date with our helpful guides, tips and to take part in our monthly giveaways!