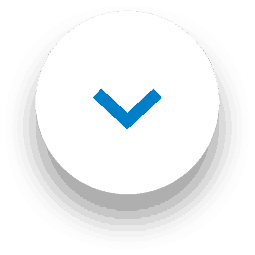 With June just around the corner, it's time to get your BBQs and picnic rugs at the ready! And before you invite visitors over in the garden, let's look at how we can freshen up and clean the house to ensure it's looking fabulous and smelling fresh with 1001 Carpet Fresh!
How to use 1001 Carpet Fresh
1001 couldn't be easier to use, it takes a matter of minutes and three easy steps, and there's no need to vacuum.
Shake the can, turn it upside down and hold 15 inches from the item you're freshening up (carpet, rug or upholstery)
Hold down the nozzle and sweep from side to side, applying an even foam coverage
Leave the area to dry and enjoy hours of freshness!
Our Carpet Fresh fragrances are blended by fragrance connoisseurs and you can tell because our products offer plenty of benefits for everyone to enjoy:
Dries in minutes
Banishes everyday smells
Provides hours of freshness
There's no need to vacuum
It's WoolSafe approved
You can use it on more than just carpets – it can be used on upholstery too!
Easy BBQ recipes to impress your guests!

Your home looks immaculate and it's time to think about the spread – here are a couple of our firm garden party favourites – with options for meat-eaters and veggies!
Smoky and succulent pulled pork
What you'll need:
2 tablespoons of smoked paprika, ground cumin, pepper, brown sugar
1 tablespoon of salt
2 cups of cider
1 cup of smoky barbecue marinade
5kg boneless pork joint
Method:
Rub the pork joint in the smoky barbecue marinade and place into slow cooker.
Add all the other ingredients into the slow cooker.
Allow to cook on low for 8 hours.
Mouth-watering halloumi kebabs
What you'll need:
2 bell peppers, deseeded, cut into chunks
2 red onions, deskinned, cut into chunks
1 block of halloumi, cut into 16 cubes
16 cherry tomatoes
1 tablespoon of olive oil
2 tablespoons of lemon juice
1 tablespoon of Dijon mustard
Handful of fresh, chopped thyme leaves
Method:
Thread cherry tomatoes, pepper, onion and halloumi chunks onto eight skewers.
Mix olive oil, lemon juice, thyme leaves, mustard, and a sprinkling of salt and pepper into a small bowl.
Preheat your barbecue or grill and place the skewers down and baste with your olive oil mix for extra flavour.
Cook on the barbecue or grill for 4-5 minutes, turning occasionally.
Picnic food ideas to be the envy of everyone at the park
When it comes to putting together a picnic it can be hard to think of what food to take. But relax, we've put together a few ideas to get you started!
Side: delicious and healthy potato salad
You'll need:
1 handful of basil
1 handful of parsley
100 millilitres of olive oil
2 tablespoons of white wine vinegar
1 crushed garlic clove
1 kilogram of boiled, cooled and halved new potatoes
Method:
Put the handful of basil into a blender with the olive oil, white wine vinegar and crushed garlic clove – add a sprinkle of seasoning and blitz.
Chop the parsley and mix it with potatoes, then season and drizzle your basil mixture over the top.
Main: Moreish pesto and egg muffins
What you'll need:
Olive oil
12 cherry tomatoes – halved
80 grams of feta, crumbled
6 medium eggs
30 millilitres of milk
2 tablespoons of pesto
Method:
Preheat the oven to 180 degrees and brush a 12-hole cupcake tin with olive oil.
Place two tomato halves into each hole and top with 2 teaspoons of crumbled feta.
Divide the eggs, place into a bowl, add all of the milk, pesto, add a sprinkle of seasoning and whisk, then pour evenly into each cupcake hole.
Place into the oven for 20 minutes – or until the eggs have cooked through.
Pop on a wire rack to cool before placing into a lunchbox.
Dip: Zingy and fresh Tzatziki
What you'll need:
1 large cucumber, peeled, deseeded and halved
500 grams of plain yogurt
1 peeled and crushed garlic clove
3 tablespoons of white wine vinegar
2 tablespoons of olive oil
Handful of mint leaves
Method:
Pop all of the ingredients into a blender and pulse to make a chunky dip. Hold the blend button down for longer if you prefer a smoother dip.
Add salt and pepper to taste.
Note: tzatziki tastes lovely with carrot batons and sticks of cucumber and pepper – it's a great way to get you closer to your 5 a day!
Buy 1001 products from your favourite retailers!
You can pick up your favourite 1001 products at the shops and online.
Follow us on social to keep up to date with our blogs and to get involved in our monthly competitions – we're active on Instagram, Twitter, Facebook and TikTok!