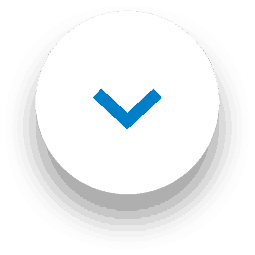 When holidays roll around and family is coming to visit, you might be caught between the desire to impress and an increase in errands to tick off the list. To help you out, we've listed out the essential cleaning chores to tackle the most noticeable things, from musty smells to carpet stains!
Baseboards & light switches
It may seem unlikely, but tackling dirt, dust and smudges along your baseboards and on light switches is crucial. Light switches see a lot of hands, and especially during flu season, it's just plain hygienic to give them a good cleaning before guests arrive. When it comes to the baseboards, you can first get rid of the top later of dust by using the brush attachment of your vacuum. Then, once you've vacuumed, give the baseboards wipe with a damp cloth.
Fridge
If your guests are family members staying for a while – and if they're going to help with the cooking – then it's important to tackle musty smells in the fridge. Do an inventory and get rid of anything that's past its use-by date, and while you're emptying, take the shelves out and clean them thoroughly. If needed, a fridge freshener can help soak up new musty smells.
Stairs
Did you know that 68% of houses in the UK have carpeted stairs*? They can certainly minimize the sound of people moving up and down the stairs, and keep the home warmer! But, because they're a high traffic area, they can get noticeably dirty, fast! Here's how to make sure your stairs are guest-ready clean!
Hoover stairs
Use a window rubber 'squeegee' cleaner to get all fluff out and to reach corners:
Use Mousse on any small spots or stains or Shampoo on larger discolouration.
Finish off with Carpet Fresh
Mirror
While the whole bathroom needs a thorough clean and fresh towels (lest musty smells strike again!), spots on the mirror also tend to catch your guests' eyes. Some swear by diluted vinegar for a streak-free shine, it does leave a little bit of a scent, especially in enclosed spaces. Make sure to air out or top up your air freshener!
Upholstery & carpet stains
Spots and smudges can also draw the eye when they're on couches and other soft surfaces. Tackle carpet stains and musty smells with your trusty 1001 Troubleshooter, followed by Carpet Fresh!
To use Troubleshooter, simply:
Apply 1001 Troubleshooter and wait for a maximum of 5 minutes.
Massage the product into the stained area.
Remove excess liquid with a dry cloth.
Leave the area to dry, then vacuum.
For carpet stains or discoloration that covered larger areas, Shampoo is specially made for ground-in dirt, but also features a unique formula that goes deep into the fibres and leaves a protective shield to keep it cleaner for longer.
Surface clutter
It may not cause carpet stains or musty smells, but clutter is important to tackle when you're welcoming anyone into your home. Coffee tables and kitchen counters are your typical culprits, but if your guests are staying in your home, they're not the only ones! Make sure your guests have room in the closet for clothing, and the tops of dressers are cleared away.
Want more advice for dealing with dog smell or getting rid of cat smell? Stay tuned to the 1001 blog, or our Instagram!
*based on Kantar research September 2019.