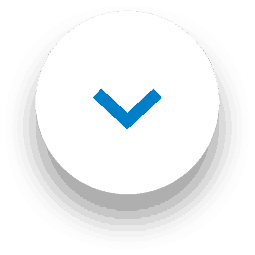 It's Wellness Wednesday – the perfect time to pop the kettle on and Press Pause with 1001.
This week we caught up with cleaning queen, Sharon Gardner, better known to her followers as a_welsh_spring_gleam.
As well as managing a thriving online community, Sharon is a busy mum to teenage twins, a breast cancer survivor, and last year raised over £1,000 for Sands, the stillbirth and neonatal death charity – a cause very close to her heart.
We were thrilled when Sharon agreed to get involved with our Press Pause campaign, and even more thrilled to hear she not only loves to dance while she cleans, but has learned to delegate household chores to make more time for herself.
Go Sharon!
Hi Sharon, thanks so much for talking to the 1001 team today. Do you find it hard to Press Pause and carve out some time for yourself?
Absolutely. Working and cleaning as well as being a taxi to my 16-year-old twins, sometimes it takes a toll on you.
How do you try and pull it back?
I started to delegate! I explained to the family that they had to help more and gave them jobs around the house, which gave me more time to myself.
A great reminder that we don't have to do it all – there is no shame in sharing the housework!
When you do find the time, how do you like to Press Pause?
I love to relax by having a long bath, with candles lit and soothing music in the background.
Sounds heavenly. How often do you manage to take some time for yourself?
I wish I could do it every day, but I normally only manage it once a week.
When you do manage to check out and take that nice long bath, what impact does it have on how you feel for the rest of your day?
It makes me feel like I'm floating.
Do you have any other practical advice for managing mental health?
I would recommend doing little jobs, often. And don't put pressure on yourself.
Get your favourite tunes on while you clean and dance like no one is watching. I promise you will feel fantastic.
Last chance to enter the Hit Pause with 1001 competition!
We are giving away a year's subscription to Pause for Mind – a monthly box filled with creative activities and really helpful advice, delivered straight to your door.
To enter:
Find our 'Pause with 1001' competition post
In the comments, tell us how you like to press pause and take time for yourself
Then tag a friend – we'd love to hear their tips too!
For more info on the Press Pause competition, click here
And be sure to follow Sharon on Instagram: a_welsh_spring_gleam