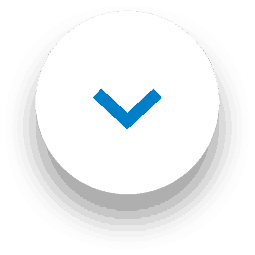 Welcome to our weekly round-up! It's Mental Health Awareness Week next week, so we speak to a leading Instagrammer about how cleaning helps her to de-stress. Also, find out how to get a free sample of 1001 Carpet Fresh room freshener, and how you could be missing out if you've not signed up to our newsletter…
Keep reading for everything you need to know this week!
Looking ahead to Mental Health Awareness Week
Next week is Mental Health Awareness Week in the UK. We've been looking at how cleaning could help your mental health, as studies have shown that a clean and tidy home can help de-stress.
One way of keeping on top of your cleaning is to download our handy Cleaning Calendar. This will help you organise your chores, and break down your tasks into manageable chunks.
Download your free Cleaning Calendar
In addition, we chatted to Laura from @LauraCleanaholic on Instagram about how how cleaning has helped her mental health. Find out more about Laura and read her hints and tips in our latest blog.
Get your free 1001 Carpet Fresh room freshener sample at the National Dog Show
Over the next few days the National Dog Show is celebrating its 160th birthday. Across four days, hundreds of dogs will compete in the event, held this year at the Staffordshire County Showground.
If you're heading to this year's National Dog Show, you'll be able to pick up a couple of very special 1001 goodies!
When you visit the show you can collect your free sample of 1001 Carpet Fresh. A quick spray of this room freshener on your carpet will neutralise pet odours and leave your home smelling fresh and clean. It dries in minutes, is pet-friendly and, as it's a WD-40 Company product, it's also cruelty-free.
As well as your free room freshener sample, you'll also be able to grab a coupon for £1 off your next 1001 Carpet Fresh purchase.
Find out more about the National Dogs Show and how you can get your free sample
Sign up for our newsletter
Have you signed up to receive your regular 1001 updates?
If not, you're missing out! In our latest newsletter:
you could win a signed copy of Mrs Hinch's best-selling book Hinch Yourself Happy
find out how to get a free sample of 1001 Carpet Fresh
find out more about 1001's cruelty-free credentials.
It's really easy to sign up. Just scroll to the bottom of this page, enter your name and email address and click 'Sign Up'. Easy!