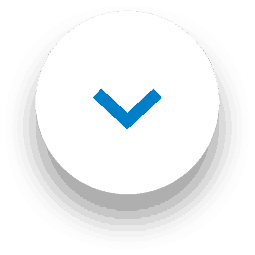 #FreshFriday is happy to bring back a favourite carpet freshener! Carpet freshener fans were definitely excited to hear about the return of one of our limited edition Carpet Fresh scents! You can now buy Carpet Fresh Spring Blossom & Mandarin from: B&M, Poundstretcher, Home Bargains, Savers and The Range. As the original carpet freshener, it offers hours of freshness, without the need to vacuum!
Holiday help for stains and more
With both Valentine's Day and Pancake Day this month, there were a lot of opportunities to end up with chocolate stains on your carpet. We offered advice for both, as well as getting rid of red wine stains. Oh, and how to eliminate odours from carpet caused by food! Check out both articles for tips, or ask Lisa in the upper right hand corner for specific advice for which 1001 carpet cleaning product or carpet freshener is right for the job. 
Want more carpet fresheners?
Head over to our products page to browse the full range of our carpet fresheners.
How you can become one of the #1001Heroes & win!
Partnering with Lynsey Queen of Clean and Jottie, we are challenging our followers to become #1001Heroes! We want to inspire everyone to help make their community a better place, and reward you for it! Here's how it works:
How to enter:
We want to reward your hard work in helping your community become a better place. We will be offering prizes to people who take up the challenges and tag #1001Heroes. Here's how to enter:
 

Complete the challenge and post it online during the time period of the campaign.

Take a photo or a video, post to social media, making sure to tag #1001Heroes. If you post as an Instagram story, make sure to create a #1001Heroes highlight on your account.

Tag a friend in your post, and encourage them to become one of the #1001Heroes themselves!

Multiple entries are encouraged.
We have brand new challenges for March, so get helping, #1001Heroes!
March challenges
1 March – 15 March: Lend a hand to someone who is elder, has mobility issues, or might need extra help cleaning around the house. 
15 March – 31 March: Give your community a makeover, whether it is helping someone paint a fence, pulling weeds in the park or sweeping the path outside your home. Need ideas? Visit: https://www.keepbritaintidy.org/get-involved/volunteer 
#FreshFriday is happy to bring back a favourite carpet freshener!