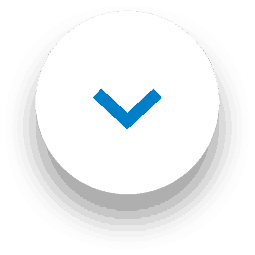 Are you ready for LGBT History Month? With 1001 Carpet Cleaner, you can do all the crafts your heart desires.
February is LGBT History Month, and it's for everyone. The month-long festivity observes lesbian, gay, bisexual and transgender history and identities and celebrates their contribution to culture.
LGBT History
From the founding of Stonewall in 1989 to the removal of Section 28 from British law, there are many pivotal moments in LGBT history, and the celebrations allow for the chance to reflect on these and pay homage to LGBT pioneers like James Baldwin and Audre Lorde. Writer and activist, Baldwin, was a trailblazer and wrote this memorable quote in his 1956 novel, Giovanni's Room: "Love him and let him love you. Do you think that anything else under heaven really matters?"
As well as reflecting on activists like Baldwin, LGBT History Month is a great time for fun and merriment. There are lots of events that take place across the UK for LGBT History month, but if you prefer to celebrate in the comfort of your own home with friends, we've got just the thing to get your home sorted, as well as some fun craft ideas to get your home looking festive!
1001 Crafts Corner
If you want to get your home looking festive for LGBT History Month, here are some great ideas to get you started. But make sure you don't make a mess on the carpet!
Aqua bead heart earrings – aqua beads are so easy to use; just buy separate earring loops and stick them on with super glue
Paint your own jacket or t-shirt in rainbow colours
Paint a feature wall in your home with all the colours of the rainbow
Craft coloured paper together to make rainbow garlands. Use glue to stick the paper together.
Go creative with 3D wall art. Create origami pieces like butterflies and glue them to a wall for a great feature piece.
How to clean paint and glue from your carpet
If you've taken your creativity a bit too far and accidentally spilt glue on the carpet or splattered paint on the rug, fear not, your friends at 1001 are here to help! You can eliminate the stains with 1001 Carpet Cleaner, and here's how:
You will need:
Method:
Blot the stain and then vacuum the carpet
Mix 1-part 1001 Shampoo with 6 parts water
Apply the solution to the stain using a clean, colour-fast cloth. Be careful not to over wet.
Leave the area to dry, then vacuum. You can repeat these steps if necessary.
The same method can be used to remove glue from your carpet. Just switch out 1001 Shampoo for our Carpet Stain Remover. Take a look at our dedicated blog for more help: https://1001carpetcare.co.uk/how-to/how-to-remove-glue-from-your-carpet/
Refresh with 1001 Carpet Fresh
Next comes 1001 Carpet Fresh. With our wide range of spring-inspired scents, you'll be spoilt for choice. Better still, they're all blended by fragrance experts and help tackle smells from pets, tobacco and cooking, giving each room in your home a fresh new scent – the perfect way to celebrate LGBT History Month at home.
Where to buy 1001
Want to stock up on 1001? Head to The Range, B&M, Aldi, Heron Foods, Savers, Poundstretcher or Home Bargains
Follow us
Don't forget to follow us over on our social channels: Facebook, Instagram, Twitter for cleaning hints and tips and of course our giveaways!