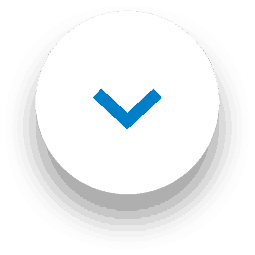 Autumn is in the air and it's giving us such a glow! We're digging out warmer socks and scarves, filling the fridge with soups and stews (more on that shortly), and enjoying long leafy walks with the dog. Have you ever noticed how much more dirt gets into your home as the weather changes? If you've got kids and pets coming in and out all day long, the mud that falls off paws, boots and pushchairs can be an ongoing battle. Thankfully, 1001's best carpet cleaner is here to make sure you win!
Managing the mess with the best carpet cleaner
When the weather turns, but the outdoorsy side of life must go on, keep on top of stains and spills with 1001 Carpet Stain Remover.
It's a fast-acting spray that works deep down into carpet and upholstery to remove even the toughest stains. So, whatever's been trodden on and walked in can be dealt with in minutes with the best carpet cleaner from 1001.
Here's how:
Lift off any excess
Blot any wetness with a kitchen towel
Apply 1001 Carpet Stain Remover* and wait for 5mins
Gently massage the product in
Remove excess liquid with a dry cloth
Leave the area to dry, then vacuum
For more info, check out one of our handy how-to guides: How to tackle mud stains
*1001 products are all pet and child safe, and safe to use on even the most delicate carpets. However, we always recommend testing a hidden area for colour fastness when you use them on something for the first time.*
Something savoury
In between those windy walks, Autumn is the perfect time to reset your weekly meal plan, not least because there's some amazing veg in season.
We found this delicious butternut squash soup that's sure to be an Autumn crowd-pleaser. We highly recommend cooking a big batch and stashing some in the freezer!
Ingredients
1 butternut squash (about 1kg) peeled, deseeded and chopped into cubes
2 tbsp olive oil
1 tbsp butter
2 onions, diced
1 garlic clove, thinly sliced
2 mild red chillis, deseeded and finely chopped (optional)
850ml hot vegetable stock
4 tbsp crème fraîche, plus more to serve
Recipe
Heat oven to 200C/180C fan/gas 6.
Add the squash chunks to a large roasting tin and toss with 1 tbsp of the olive oil
Roast for 30 mins, until golden and soft
While the squash cooks, melt 1 tbsp butter with the remaining 1 tbsp olive oil in a large saucepan
Add the onions, garlic and ¾ of the chilli if using
Cover and cook on a low heat for 15-20 mins until the onions are soft
Tip the roasted squash into the pan, add 850ml hot vegetable stock and 4 tbsp crème fraîche, then whizz with a stick blender until smooth.
Return to the pan, gently reheat, then season to taste.
Serve in bowls with swirls of crème fraiche, sprinkled with the remaining chilli and enjoy!
If soup sloshes on the carpet, reach for the best carpet cleaner
Gently wipe up any excess and blot with a kitchen towel
Apply your best carpet cleaner, either 1001 Mousse or 1001 Carpet Stain Remover and wait 5mins
Massage in
Dab with a dry cloth or tea towel
Leave to dry then vacuum
Something sweet
One of the best things about Autumn and Winter is hot chocolate season. There's nothing better than treating yourself to pure chocolatey indulgence in a mug.
While the kids might love the standard topping of cream and marshmallows, there are so many ways to make it special for the grown-ups!
Add a dash of your best coffee syrups
Ditch the cocoa powder and try melting your favourite chocolate in warm milk instead. A Chocolate Orange or a Toblerone work really well!
Stir in a spoon of Nutella
Add a nip of brandy for an extra kick
If you try out today's recipes, be sure to share your snaps on our socials – we always love to see 1001 in your pictures and stories!
You can find us on Facebook, Twitter, Instagram and TikTok.
And if you have any hot chocolate emergencies – we've got you covered in one of our fantastic how-to guides.
How to get rid of chocolate stains
Where to buy 1001
As always, you'll find 1001, including our best carpet cleaner, at The Range, B&M, Aldi, Heron Foods, Savers, Poundstretcher and Home Bargains
Or find us online! Amazon