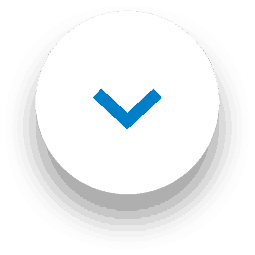 Happy Chinese New Year! With 1001 Carpet Cleaner you'll get your carpets looking great, ready for guests!
Chinese New Year, also known as Spring Festival, starts on 1st February and this year is the year of the Tiger. Celebrations traditionally last about two weeks, starting on Chinese New Year's Eve and ending on the Lantern Festival on 15th February. The main focus of Chinese New Year is seeing out the old year and welcoming in the luck and prosperity of the new year, with the Lantern Festival aiming to promote reconciliation, peace, and forgiveness. However you're celebrating this year, it's always good to be prepared with a fresh and welcoming home, ready for guests. And that's where your friends at 1001 come in.
Before Spring Festival starts, people tend to give their home a good and thorough clean. Traditionally, it symbolises sweeping away the bad luck of the preceding year, ready for homes to receive good luck. In Mandarin, the deep clean is referred to as sǎo nián, which translates to 'sweep away the year'.
Start with 1001
If you want to 'sweep away' the bad luck and get to work inviting in good luck for Chinese New Year, then 1001 is here to help you. And it starts with the carpets.
1001 Carpet Cleaner
When we give the home a good once over, it's important not to neglect the carpets. And we don't mean just giving them a quick vacuum. If there are stains on your carpets, don't hide them away with a tactically positioned rug; eliminate them with Carpet Cleaner from 1001. And here's how:
You will need:
Method:
Blot the stain:
If it's a new stain, blot the stain with a dry paper towel to absorb as much of the liquid as possible. It's always recommended to test a small area first.
Apply carpet stain remover:
Next, apply 1001 Carpet Stain Remover and wait for a maximum of 5 minutes. Be careful not to over wet this area.
Massage the product:
With a dry cloth massage the Carpet Stain Remover formula into the stained area.
Remove excess liquid:
Remove any excess liquid with a dry cloth or paper towel
Vacuum:
Leave the area to dry, then vacuum. You can repeat these steps if necessary.
But it doesn't end there! Next comes 1001 Carpet Fresh.
1001 Carpet Fresh
With our wide range of spring-inspired scents, you'll be spoilt for choice.
There's Exotic Flowers & Pink Grapefruit, Soft Jasmine & Linen and Thai Orchid and many more – all blended by fragrance experts and all help tackle smells from pets, tobacco and cooking.
Simply shake the can and hold it 15 inches from the carpet, and spray, moving side to side. Wait for it to dry and enjoy hours of freshness.
The next time you walk into your living room, you'll be hit with a lovely fresh fragrance, the perfect way to start Chinese New Year!
Where to buy 1001
Can't wait to get your hands on 1001? Head to The Range, B&M, Aldi, Heron Foods, Savers, Poundstretcher or Home Bargains to pick up yours and get your home ready for Chinese New Year.
Follow us
Don't forget to follow us over on our social channels: Facebook, Instagram, Twitter for cleaning hints and tips and much more.