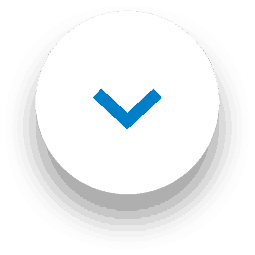 Boy have we missed festivals. Singing at the top of our lungs with our best friends, the glitter, the flowery headdresses… we never thought we'd say this, but we've even missed the rain! So, we couldn't be happier that a slice of festival life is returning this summer. And whether you're heading to a muddy field with your two-man tent, paying extra for a little VIP glamping luxury or even watching the action from the comfort of your own home, remember 1001 Carpet Cleaner Spray is the rock star of pre-show preparation (and a legend for cleaning up afterwards).
Get cracking with your packing
To get the most out of your festival experience you have to be organised. You want to make sure you have enough clean clothes and essential supplies – but not so much that you can't carry it all! Not to mention your favourite carpet cleaner spray…
Here are some tips to get you started.
Clothes
Plan what you are going to wear every day – right down to the underwear. Put each outfit into a pile then roll it up tight like a burrito. This is an old army trick that saves space, helps avoid creases and means you won't be rummaging around desperately trying to find a clean pair of pants. Pack each roll in order so the ones you need first are on top.
Essentials
Waterproof mac, torch, wet wipes, dry shampoo, at least one bin liner to store muddy clothes away from clean ones and a portable battery pack for your phone so can keep on capturing all those memories.
Camping gear
If you're taking your own tent, it's worth doing a dry run in the garden to make sure you're not missing any poles or pegs. For extra peace of mind, it might even be worth renewing the waterproof coating.
Give your sleeping bag and travel pillow a good airing. If you're taking a mat to sleep on or a small rug for a bit of extra comfort underfoot, grab your 1001 Carpet Fresh. A quick spray will freshen them up and have your tent smelling less like a farm and more like your favourite fragrance!
Using 1001 Carpet Fresh
Shake can and hold upside down, around 15 inches from the rug
Press nozzle and sweep from side to side, applying a light covering of foam.
Wait for it to dry then pack!
For any festival fails
Let's face it – festivals are a messy business. You're going to get make-up, fake tan, and food and drink all over your stuff, not to mention mud. So, you need a carpet cleaner spray.
1001 Stain Remover is the ideal product for keeping on top of thrills and spills in tents, campervans, tipis and yurts.
Before treating a stain, brush off or soak up any residue
1001 products are safe to use on carpets and upholstery, but we always recommend testing a small area for colour fastness
Spray with 1001 Stain Remover and wait for up to five minutes
Massage the product into the stained area
Wipe clean with a dry cloth or towel
Crowd pleasers
Before you get down the front, grab your in the cleaning aisle at The Range, B&M, Aldi, Heron Foods, Savers, Poundstretcher and Home Bargains
No time to shop? Click here to order our carpet cleaner spray from Amazon!
After show party
Enjoy your festival fun with 1001 carpet cleaner spray and be sure to share it with us on Facebook, Twitter, Instagram or Tik Tok