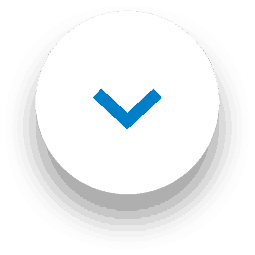 We love our pets, in all their beautiful shapes and sizes. There are more than 50 million pets living in homes across Britain, and so whether you're a cat or dog person – or you have something much more exotic – there's a good chance that you have a furry or four-legged friend at home.
If you're a pet owner and you also have carpet, you'll know that this can sometimes be a challenge. Whether you have a cat that occasionally sicks up her dinner, or a dog that can't help themselves but have the odd accident, your carpet can take a bit of a battering. And, even if your pet is impeccably behaved, your rugs can still end up smelling of dirty dog.
So, if you want to get rid of smells and keep your home smelling great – with products that are completely safe for your pets – keep reading to find out more.
Carpet Fresh Pet gets rid of cat and dog smells in the house
Even the best-behaved pet can have the odd accident. At some point you've probably experienced one or more of these carpet smells:
Cat or dog wee
Pet vomit
Muddy paws
Wet or dirty dog
Pet smells can become ingrained in your carpet, even if you've used a product like 1001 Pet Stain Remover to get rid of the initial problem. This is particularly the case if you have dogs or cats who love the great outdoors and like nothing more than going into the rain and then drying off by lying on your carpet or rug!
How to get rid of the smell of dog, cat or other pets
To deal with the smells cause by your four-legged friends, we've developed a specially-formulated carpet freshener that's designed to eliminate pet odours. 1001 Carpet Fresh Pet is a carpet, rug and upholstery freshener that gets rid of pet smells by working into fabrics to banish odours. It's great on tough and lingering smells, leaves no mess, and you don't even need to vacuum afterwards.
1001 Carpet Fresh Pet is a quick-drying foam which works deep down into fabric fibres to deal with pet and other smells. It dries in just a few minutes, and you can use it either after or in-between vacuuming.
How to get cat/dog smell out of carpet
It's an easy 3-step process:
Shake can and hold upside down around 15 inches from the carpet, rug or upholstery.
Press nozzle and sweep from side to side, applying a light covering of foam.
Wait for it to dry!
Once dry, it's completely safe for your pets and your carpet. As well as being completely pet-friendly it's also WoolSafe approved.
And, as it has been developed by fragrance experts, 1001 Carpet Fresh will leave your carpet and your home smelling naturally fresh and clean.
So, whether you have a Siamese or a Schnauzer, getting rid of pet smells has never been easier. Just trust 1001 – your carpet's best friend.