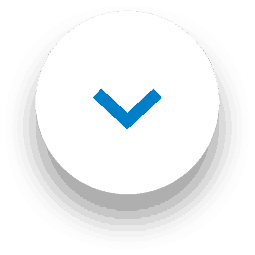 It's World Photo Day and we're putting our carpet cleaning products front and centre!
Our 1001 Carpet Care range is dedicated to delivering excellent results at reasonable prices, and each product in the range is child, pet and upholstery safe too. And you certainly won't be disappointed because our entire range of cleaners and fresheners will leave your carpets, rugs and upholstery spotless and smelling fabulous – ensuring picture-perfect homes.
Here's our range of 1001 carpet cleaning products and fresheners
Not sure what it is your carpet needs? Read below to find out more about our spot stain removers, wide area and general cleaning products as well as our fresheners.
1001 carpet cleaning products – spot stain removers
1001 Carpet Stain Remover
This product is our original spot stain remover. It's tough on stains but gentle on carpet and rug fibres. The formula quickly works its way deep down into carpets without leaving any messy residue. Oh, and it's WoolSafe approved too!
1001 Mousse
Our Mousse is so easy to use and quick to dry. It's perfect for treating wet spills, stains and dirt that's been ground deep into the fibres of carpets and rugs. And thanks to its polymer ingredient, your carpets are protected from future soiling too!
1001 Pet Stain Remover
Whether your furry friends have accidentally left muddy paws or excited wees in their wake, there's a spot stain remover that's got your upholstery covered – 1001 Pet Stain Remover! It attacks stains and banishes odours and has a handy trigger action that guides the formula directly to the stained area. What's more, it's WoolSafe approved too, so even the most delicate of furnishings can be restored.
 Wide area and general carpet cleaning products
1001 Shampoo
Perfect for large, high traffic areas of carpets as the shampoo works right down into the carpet fibres, lifting and removing ground-in dirt. Our 1001 Shampoo is a unique formula that leaves a protective shield, helping to keep your carpet cleaner for longer.
1001 Carpet Machine Solution
For use in all carpet cleaning machines, our 1001 Carpet Machine Solution leaves you with professional-looking results by breaking up grime, lifting dirt and washing away stains – perfect for reviving tired carpets.
Carpet and Upholstery Fresheners:
1001 Carpet foam freshener
When you feel your carpet is smelling musty or needs a lift, our foam freshener is the ideal formula that will get rid of odours without having to run the vacuum around afterwards! Thanks to its quick-drying fine foam you can keep all of the carpets in your home feeling and smelling fresh.
Particular about your fragrances? Well, you're in luck, we have five sweet scents to choose from:
Thai Orchid Pet
Soft Jasmine & Linen
Exotic Flowers & Pink Grapefruit
Seasonal limited-edition Frosted Winter Berries and Spring Blossom & Mandarin
At 1001, we want to hear from you!
For World Photo Day, we want to see your photos of our products or your before-and-after stain removal pictures! Don't forget to tag @1001carpetcare – we'll be sharing our favourites!