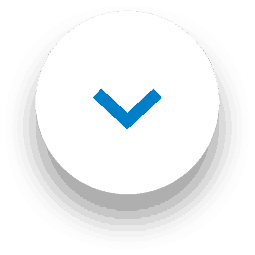 Time has a tendency to warp in our minds, and Christmas definitely comes at you fast. But this year we're determined to head our cleaning chores off at the pass! We've created a guide to get you ready for Christmas in manageable chunks. So grab your carpet cleaning products and get ready!
One Month Before Christmas: Decluttering
If you've had some lingering items about the house from autumn (or summer), then now is the time to make sure that they're properly tucked away. Christmas means an awful lot of things around, so decluttering is a crucial step. Whether you're a 'one-day decluttering tornado' type or like to break it into an hour a day each day, figure your plan out now!
Three Weeks Before Christmas: Carpet Cleaning
Once the house is decluttered, you'll be able to assess any areas that might need a deep clean. High-traffic areas like your entryway or the living room may be ready for one!
Thankfully, whether the carpet cleaning product you choose is 1001 Carpet Machine Solution or 1001 Shampoo, each is made with a special protective ability to help prevent new stains from occurring. Just check out this article on how to use carpet cleaning products like 1001 Carpet Machine Solution!
Two Weeks Before Christmas
Things are starting to ramp up, celebration-wise. And we don't want you to miss out on holiday cheer due to cleaning! Whether you have family within your bubble that will come by, or it's just you and the kids this year, we encourage you to check out this article about the essential (and non-essential) cleaning chores to put on your list. Now is not the time to wash every crystal on your light fixture, so relax!
Put aside the carpet cleaning products rather than giving the rug another deep clean. Instead, prepare for the holiday by looking at these fun games that keep kids occupied so you can attend to other to-do's on your list!
One Week Before Christmas
You have a lot on your plate the week before Christmas. (Goodness! Where's the special plate for Santa's cookies?!) When it comes to cleaning, all your prep work earlier this month will have paid off. With big stains already dealt with, you can devote yourself to small spot checks. Since you'll be taking a lot of photos during the gift opening, we suggest taking a snap of the area where that happens. You'll be able to see if any spots on the carpet or couch jump out at you, and then your favourite carpet cleaning product—1001 Carpet Stain Remover—will handily sort them out. 
Otherwise, do your normal weekly dust and hoover and finish off with your favourite 1001 Carpet Fresh, then you should be ready for the big day!
Where to Order Your Favourite Carpet Cleaning Products Before Christmas
If you need to restock 1001 carpet cleaning products, you can head to Savers, The Range, Poundstretcher, and B&M. Or, order from our Amazon Shop!
Have other questions about how to clean up for the holidays, or just want to vent? Come visit us on our Facebook page, Twitter, Instagram or Tik Tok!