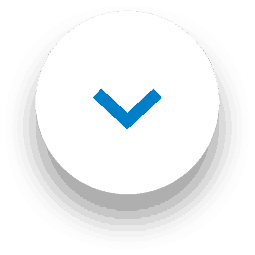 Did you hear that? It was all of us breathing a big sigh of relief as lockdown measures were lifted. Finally, we can safely have friends and family over for a visit. Can you hear that second, more panicked noise? That's all of us freaking out about entertaining again! If you've put off your spring deep clean then you're probably wondering how you can possibly make your home presentable, quick! If you have guests already on their way over, you need our tips on how to freshen carpet quickly!
First, Clean the Clutter
Even when our home is clean, piles of clutter can make it look more disorganized than it actually is. Now, if guests are coming over, now isn't the time to Marie Kondo your home or come up with a new, elaborate organization scheme. Just clear off the surfaces and find somewhere to stash the clutter for the time being. (And actually remember to deal with it later!)
Wipe Up the Spots From Surfaces
You may have gotten away with a few selfies with a messy mirror, but having guests over is a different story. Your windows are probably fine, but bathroom mirrors and faucets, as well as table surfaces, need a wipe down. When it comes to dusty surfaces, this is the perfect time to enlist the assistance of other family members like your kids. (You'll run a vacuum in the next step in case they end up pushing a lot of dust onto the floors!)
…Including Carpets
While deep cleaning carpets is important for the overall look and longevity of your carpets and rugs, you can just stick to major spots when you're in a hurry. And with 1001, improvement is just a few sprays away! If you want to know how to fresh carpet and make sure it looks clean, start by doing this:
Blot any liquid stains to remove excess liquid, or use a knife to lift solid pieces of hardened mess.

Apply

1001 Carpet Stain Remover

and wait for a maximum of 5 minutes.

Massage the product into the stained area.

Remove excess liquid with a dry cloth.

Leave the area to dry, then vacuum
Finish with Carpet Fresh
To the question of 'how to freshen carpet quickly?', 1001 Carpet Fresh is always the answer! Ideally used after cleaning, you can also use Carpet Fresh to add an any-time burst of freshness that lasts for hours. Here are just some of the amazing scents:
Carpet Fresh Soft Jasmine and Linen 
Don't you just love the scent of fresh laundry? Our experts in the carpet freshener lab have recreated the scent of fresh linens to put in an easy-to-use foam with just a touch of jasmine scent added.
Carpet Fresh Exotic Flowers and Pink Grapefruit 
Carpet Fresh Exotic Flowers and Pink Grapefruit use delicious citrus scents and fresh florals to transport you to a faraway island…It's perfect for us to celebrate the end of lockdown! 
Carpet Fresh Pet Thai Orchid and Passionfruit
Does your pet leave scents that make guests wrinkle their noise? Meet Carpet Fresh Pet Thai Orchid and Passionfruit. It has the power to hide the everyday pet smells that your furry friends like to add to your household. It's the perfect second step after cleaning up after their mess with 1001 Pet Stain Remover!
Can't choose? Pick a different scent for each room! The contrast will make each scent more noticeable and enjoyable for your guests. 
Have More Questions About How to Freshen Carpet?
We're to help! And by 'here' we mean right in the palm of your hand. You can find 1001 on Facebook, Twitter, Instagram or Tik Tok and we are happy to give tips on how to freshen carpet quickly. 
If you're looking for where to buy more 1001 carpet cleaning or freshening products, you just have to look at your favourite shop.* 1001 is on the shelves at  The Range, B&M, Aldi, Heron Foods, Savers, Poundstretcher, or Home Bargains. You can also order 1001 from our Amazon Shop to be delivered. 
*Limited lines apply and stock may vary.