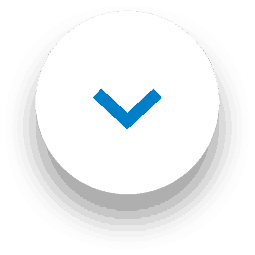 1001 is sending you a signal to pop the kettle on and make a cuppa, because it's National Tea Day!
About National Tea Day
Afternoon tea is the quintessential British experience, which is why April 21 is known as National Tea Day in the United Kingdom. Tea has been a long-time comforting hot drink for many, and it only seems to grow stronger with time!
The tagline for National Tea Day is "Brew More. Do More." The idea is to use tea as a catalyst to encourage those little magical moments.
National Tea Day is a relatively recent national day as it was established in 2016, and with April 21 being Queen Elizabeth's birthday – there couldn't have been a better selection!
Is it possible that the day could be any more British?
Fun facts about National Tea Day with 1001
Did you know, an average Brit drinks around two bathtubs worth of tea each year?
Tea's first usage was for medicine.
Milk was first introduced into a tea to protect and prevent bone China mugs from staining.
You can do more with tea than just drink it. Got a sunburn? Cold tea is said to remove the sting.
Tea is said to have been discovered by the Chinese emperor Shen Nung when one day a leaf floated into his cup of hot water. And since 2737BC, the rest is history.
How to clean tea stains out of your carpets with 1001
It seems appropriate that on National Tea Day for us to share a quick how-to guide about cleaning tea stains out of your carpet because after all, it's likely that more of us will celebrate with our favourite hot drink. So, whether you've jumped up in excitement or the kids have been zooming around and spilt a spot of tea on your carpet, don't sweat it, with 1001 Carpet Stain Remover in hand, it'll be gone in no time.
Soak up as much tea as possible using a paper towel by dabbing lightly.
Apply a few pumps of 1001 Carpet Stain Remover to the affected area and wait for five minutes – grab another cuppa whilst you wait.
Using a dry cloth, massage the formula further into the carpet.
Blot excess liquid with a dry cloth.
Once you're happy that the area is dry, simply vacuum to finish.
To freshen the area further, check out our Carpet Fresh range – you'll thank us later!
Pick up your 1001 products today!

A physical shopper at heart? No problem – you can find our products in B&M, Home Bargains, The Range, Savers. If you'd prefer to shop online and enjoy a quick delivery straight to your door, you can visit our Amazon Store.
Know any fun tea facts or want to share how you make the perfect tea? Join in the conversation and find us on Instagram, Twitter, Facebook and TikTok – oh, and don't forget to add #1001carpetcare.