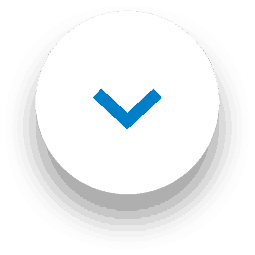 Happy Easter! Got an egg-cellent weekend planned? Don't worry if you haven't because 1001 have put together some fun-filled ideas to keep you and your family busy this bank holiday.
Read on for inspiration!
Easter bank holiday weekend ideas for the family
Plant bulbs – the Easter holiday is a great time to get your hands dirty and enjoy some gardening with the family. The best bulbs to plant around Easter include lilies, tulips, daffodils and hyacinths as they can be planted outdoors and will make a beautiful summer display. Spending time in the garden with your children and planting together will provide them with a fun and valuable lesson as they learn what it takes to grow flowers.
Play some old school games – an egg hunt is an absolute classic and is always a party favourite for all the kids. Whether you plant small eggs around the house or in the garden – it's an exciting way to get active. Other games you can play include board games or outdoor games such as giant Connect 4, ring toss, skipping and swing ball, for example.
Have a picnic – if the weather is great, why not take your Easter treats outside? Grab a blanket, some party food and enjoy the fresh air with a tasty brunch – the kids will love it and it's a nice way to be at one with nature this Easter bank holiday.
Easter bank holiday weekend date ideas
Make breakfast in bed – what's not to like about breakfast in bed? Get creative with eggs, make heart-shaped eggs (using a heart-shaped mould) or heart-shaped toast and top with freshly cut chives! Oh, and don't forget the orange juice for a zesty wake-up call.
Paint plant pots – getting crafty with your family is great fun. Grab the paints and brushes and let the magic happen! Paint the pot white all over to give yourself a blank canvas and, once dried, add your Easter-inspired design – making it either for yourself or one another. And when you've finished and the pot is completely dry, don't forget to pop a plant inside, so you can admire each other's artwork.
Make chocolate Easter slabs – melt 500 grams of chocolate (either white, dark or milk) and pour into silicone moulds. Add a blob of different coloured chocolate on top and use a cocktail stick to make a pretty pattern. Next, sprinkle on your Easter toppings – we recommend mini eggs, crème eggs, nuts, sprinkles (basically anything) and leave to set. Once set, pop out of your moulds and voila!
How to use 1001 carpet fresh guide:
Entertaining for Easter? Now is the best time to make sure they walk in and smell the freshness of 1001 Carpet Fresh!

1001 is so easy to use too and in just a matter of minutes and three easy steps, you can guarantee freshness!
Jiggle the can and flip upside down, hold 15 inches from the item you want to revitalise
Push the nozzle down and sweep from side to side to apply a light covering of foam
Leave it to dry and enjoy the spring-fresh smell
Blended by fragrance experts, all of our products offer plenty of benefits:
They're quick drying
They remove musty smells
They provide hours of freshness
There's no need to vacuum
They're WoolSafe approved
They can be used on your upholstery too!
Where to buy 1001 carpet fresh
Not sure where you can get your hands on 1001 products? You can pick up products quickly online from Amazon, The Range and Savers and if you prefer to browse in-store, you can find them at B&M and Home Bargains.
What are your Easter plans? Tell us on Instagram, Twitter, Facebook and TikTok!