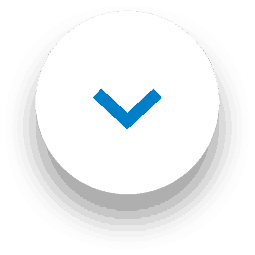 It really has been quite the year for pets. They've never seen so much of us! Even with holiday season in full swing, because holidays abroad remain so tricky the lucky little fluff balls get to staycation with us too! Most dogs go giddy at the mere mention of a car journey and an opportunity to hang their head out of a window and feel the wind in their fur. So a road trip is a guaranteed crowd-pleaser whether you're on two legs our four. Just remember to pack the best carpet cleaner for pets and you'll be ready for anything the excitement brings! 
Prepare your vehicle
Make sure your pet can travel comfortably and safely, especially if they're likely to jump on your lap without warning. Consider a carrier or harness and secure it so it remains stable in the event of an accident, and always deactivate the airbag for any seat your pet will be occupying. 
Stick to a routine
Alleviate any stress or anxiety your pet may be feeling by taking regular breaks and sticking to their normal feeding and walking schedule as best you can. Set an alarm if you need to and factor in time to let your dog stretch, drink some water and burn off some energy. Same goes for you – let's not forget it's your holiday too! 
Remember to roll with it!
Despite your best efforts, there's a reason they say never work with children or animals. Accidents happen and sometimes even the best laid plans can go sideways. When they do, embrace the madness and see it as a new adventure. And because you remembered to pack your fast-acting 1001 Pet Stain Remover, any mess will be taken care of. 
The formula works deep down into carpets, mats and upholstery, tackling pet stains so you can get on with enjoying your trip. Here's how to use it: 
Lift off and dispose of any residue

Blot with kitchen roll to absorb any excess liquid

Spray 

1001 Pet Stain Remover

 and wait for up to five minutes

 

Massage the product into the stained area

 

Remove any excess dirt and foam with a dry cloth

 
Return journey
Before and after your trip, freshen your car interior and eliminate any lingering pet odours with 1001 Carpet Fresh Pet. The gorgeous Thai Orchid fragrance will have everyone drooling! 
Shake can and hold upside down around 15 inches from the carpet, rug or upholstery

 

Press nozzle and sweep from side to side, applying a light covering of foam

 

Wait for it to dry!

 
For more tips on cleaning your car with 1001, click here 
Temporary diversion
Before you set off, head to The Range, B&M, Aldi, Heron Foods, Savers, Poundstretcher or Home Bargains to stock up on 1001 carpet cleaner for pets!
Online destination: Don't forget you can find us on Amazon too 
Paws for thought 
Was it divine or a doggy disaster?! We'd love to know how your road trip went! Tag us in your best holiday pics on Facebook, Twitter, Instagram or Tik Tok!