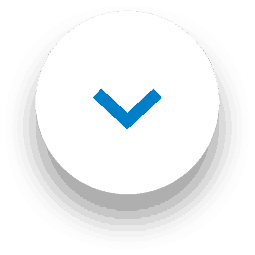 If you're doing more workout at home, you may notice carpet smells more. Or even new ones. Carpet smells and stains that are left behind after a workout can be difficult to remove, especially if they're from little feet who have used their outdoor trainers to do Joe Wicks' PE lessons! But we're here to help you target all your exercise-related stains and smells, so no matter what your at-home workout throws at you, you and your carpet will be prepared with 1001.
Home carpet cleaning tips for sweat stains
If you're working out at home, more than usual, we recommend you vacuum more often. When you are working out, you create more dust. Jumping up and down on the carpet is surely shaking up the deepest dust mites your carpet fosters. Also, hairs and dead skin (we're only human) may fall off and get trapped into your carpet's fibres. If left untreated, in time all these will generate new carpet smells.
Then there's sweat. As sweat contains salts, minerals and trace elements, these can be left behind even when the liquid has evaporated. This is what causes the marks that we see in our clothes and on upholstery, which is what we need to target. For best results, reach for 1001 Troubleshooter!
Apply 1001 Troubleshooter to the marks and massage the product into the carpet
Remove the excess liquid using a dry cloth
Leave the area to dry and then vacuum
Use Carpet Fresh to eliminate all carpet smells.
If mud from trainers is the culprit of your workout stains, then we would recommend using our 1001 Mousse, which is specially formulated to deal with ground-in dirt.
Allow the mud or mark to dry
Vacuum the area until all the remnants are removed
Apply 1001 Mousse and gently massage into the area
Remove any excess liquid using a dry cloth
Leave the area to dry and then vacuum
Use Carpet Fresh to leave your carpet smelling fresh and clean.
Targeting and preventing carpet odours
One of the worse things about these stains are the smells that they cause. Using the above methods will not only remove the visible mark, but as the products work deep down into the carpet, they will also remove any bacteria which may cause carpet smells.
For added freshness, use 1001 Carpet Fresh to leave your home smelling even fresher for longer. It will also give your whole room a lift ready for the next time you hit the mat (or carpet).
Where to find your home carpet cleaning saviours
You can find all our 1001 Carpet Care products on our Amazon Shop or at one of our retailers: Savers, The Range, Poundstretcher, B&M.