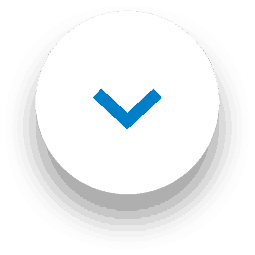 Planning on whipping up a fresh batch of pancakes for Pancake Day 2022 but mindful of your expensive carpet and rugs? Fear not! We've put together a list of 1001 stain removal tips should a rogue ingredient take a tumble to the floor, as well as tasty toppings ideas to brighten up your weekday.
How to remove egg from carpets

You can't make pancakes without breaking some eggs, but we're talking about the ones that have rolled off the countertop and onto the floor. If you're subject to an unfortunate spill, here's what you can do to rescue your carpet:
Scrape away as much egg as you can from the carpet
Rub 1001 Carpet Stain Remover into the egg-stained area
Leave on your carpet for five minutes, max!
Soak up the excess liquid by blotting the area with a dry cloth
Allow to dry
Vacuum carpet for the perfect finish and spray with 1001 Carpet Fresh to remove unwanted smells
How to remove flour from carpets

A little over-zealous with the flour? It happens. If you find flour spills on your carpet after frying up the most delicious pancakes, it's time to grab the vacuum and your 1001 spray.
Don't be tempted to spritz dry flour – vacuum first! Spraying the flour will make a paste and that's to be avoided.
To freshen your carpet, use your favourite 1001 Carpet Fresh spray to banish any musky smells
How to remove milk from carpets
Spilt milk is one to keep an eye out for because it is quickly absorbed into carpets, so to stop it in its tracks, act fast before it curdles and turns sour. Here's how:
Blot the milk-stained area with dry paper towels
Apply 1001 Carpet Stain Remover to the affected area
Using a soft-bristled brush, gently sweep the solution into the carpet fibres
Allow to soak in for five minutes
Blot with a dry, clean cloth
Leave the area to dry
Vacuum carpet and spray with 1001 Carpet Fresh to keep your carpet smelling great
Pancake Day topping suggestions
Although warm and fluffy pancakes are already in a league of their own, toppings such as ice cream, sprinkles, banana or a dash of honey are always welcome additions. Let's run through some delicious options!
Bacon and maple syrup – if you have a sweet tooth, you may not have considered bacon, but maple syrup and bacon is a combination that if you haven't tried yet, you should asap!
Nutella and whipped cream – this is a combination you might find at breakfast places abroad, and for a good reason. Nutella belongs on more than just toast!
Blueberries – if you're on a bit of a health kick, then you can still have your pancakes and eat them, without feeling guilty.
Need Pancake Day 1001 carpet care cures?
Buy our products online from The Range, Amazon or Savers, otherwise pop in store to B&M or Home Bargains for your Pancake Day carpet cure.
Follow 1001 on our socials
Don't forget to join in the conversation and follow us on Instagram, Twitter, Facebook and TikTok – what's your favourite pancake topping, sweet or savoury?