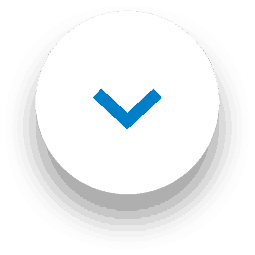 After the year we've had, we are all pretty excited for the upcoming bank holiday. And yet no matter what your plans are, they can easily get derailed by one thing: spills and stains. But don't worry! Before a stain brings the BBQ mood down or you start worrying about an AirBnB deposit, 1001 has the solution. Cleaning carpet and getting back to the fun is as easy as 1-2-3, no matter what your plans! So let's find out how cleaning carpet can save your bank holiday plans now…
For the Next Bank Holiday, Will You Be…
…Hosting a BBQ?
While having a BBQ is a great way to minimize mess, it doesn't leave you totally of the hook as far as carpet cleaning is concerned. There's the cleaning you do to prepare for an outdoor party, of course. But then there's also the people trekking through the house to use the loo, or who take refuge if it starts to rain. If muddy tracks make an appearance, here's what you need to know for cleaning carpet so you can return to the fun:
Grab a can of

1001 Mousse

and shake well.

Hold the can 15-30 cm away from the carpet and apply an even coating.

Massage the product into the stained area with a clean, colour-fast cloth or sponge.

Leave to dry, then vacuum.
It's that easy! And just in time for the next round of burgers as well. 
…Keeping it Low Key at Home?
On the other hand, maybe you're more in the mood to keep it relaxed. A long weekend is an excellent time to catch up on DIY, deep cleaning, baking, or just doing crafts with the kids. (Isn't it funny how these 'relaxed' activities still manage to make a mess? However, cleaning carpets isn't a concern when you have 1001 stocked in the cupboard!)
..Hitting the Road?
Maybe you've had entirely enough of being cooped up inside. (We don't blame you!) If you want to take to the open road, make sure to check out our tips on cleaning your car first. It really helps relieve vacation stress when your car is spotlessly clean inside and out. On the other hand, maybe you'll save the deep clean for after the trip! If that's the case, just make sure to keep a can of 1001 Carpet Stain Remover and your favourite Carpet Fresh scent onboard for sudden spills and emergencies. (And if your pet is a nervous traveller, don't forget the Pet Stain Remover as well!)
…Taking a Holiday?
Ah is there anything like a holiday? Even if you're taking a stay-cation, a new setting can really change your state of mind. On the other hand, being a guest in a stranger's home has its own host of pressures. Don't let a surprise wine or coffee stain ruin your whole stay! By keeping 1001 carpet cleaning products in your car, you'll always be covered! Simply:
Spray the area with

1001 Carpet Stain Remover

Use a colour-fast cloth to massage the product into the stain, then use a dry cloth to remove any excess liquid.

Once the area is dry, vacuum the carpet if there's one easily found. In a pinch, you can leave to air dry and just ensure no one steps on the area until totally dry.

Then you can forget all about the accident as though it never happened!
No Matter Your Plans (or Unplanned Messes), 1001 Has the Carpet Cleaning Solution for You
In short, cleaning carpet can save your bank holiday plans. And what's more, we're always happy to help you find a solution to the stain you're facing. Just reach out to our team on  Facebook, Twitter, Instagram or Tik Tok for carpet cleaning advice.
If you want to beat the holiday rush at the shops, make sure you stock up on 1001 Carpet Care products early. You can find us at The Range, B&M, Aldi, Heron Foods, Savers, Poundstretcher, or Home Bargains.* Already in vacation mode? You can order more 1001 carpet care products from our very own Amazon Shop.
*Limited lines apply and stock may vary.