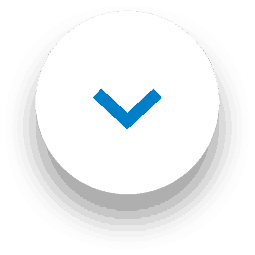 It's World Health Day and we want to make sure you know how to clean your carpet to keep you and your dear ones healthy. Studies have shown that a bedroom carpet is 10 times dirtier than a toilet seat. Does this mean that a living room carpet or a hallway carpet can be even dirtier? Even the thought of that makes us cringe. That's why we've prepared a complete guide on how to refresh your carpet at home.
How to clean carpet with 3 in 1 Machine
We're spending more time at home now, this means we're not getting as much fresh air as we should and this means our homes have to be even cleaner. Carpets hold a lot of aerobic bacteria, yeast, mould, dirt, dust mites and allergens. All of these can lead to serious health issues such as: heavy breathing, eczema, and allergy symptoms. It's time to get the carpet cleaning machine out and get rid of those pests with 1001 3 in 1 Machine.
Before you begin using 3 in 1 Machine to clean you carpet at home, first read the instructions for your machine thoroughly. When you're ready to start:
Mix 4 capfuls of 1001 3 in 1 Machine with 1L of warm water.
Pour the mixture into the tank of the machine.
Use the machine as per its instructions to shampoo the entire carpet.
Leave the area to dry and enjoy your nice fresh carpets at home!
Here is a video on how to use 3 in 1 Machine: https://youtu.be/vErg63oaXYw
How to clean carpet with 1001 Shampoo
If you want to clean your carpet more often, use the 1001 Shampoo. It's easy to use and it smells amazing too.
The best way to clean carpet with 1001 Shampoo is by following these simple steps:
First, vacuum your carpet thoroughly. If it's an area rug, don't forget about vacuuming underneath!
Mix 1 part 1001 Shampoo with 6 parts water.
Use a clean, colour-fast cloth to apply the solution to the stain, being careful not to over-wet.
Once the carpet stains are gone and the carpet is dry, give it another vacuum.
Here is a video on how to clean carpet with 1001 shampoo: https://www.instagram.com/tv/B0ZD0LWFbas/
Stubborn carpet stains?
If you have a few stubborn carpet stains use the Trouble Shooter or the Mousse. These highly efficient formulas will dissolve the stain leaving your carpet fresh and unstained, like it never happened!
After every time you hoover or clean your carpet, make sure to spray 1001 Carpet Fresh to leave your carpet smelling extra clean and fresh for longer!
Find all 1001 products on our Amazon Shop. Or at one of our retailers: Savers, The Range, Poundstretcher, B&M.