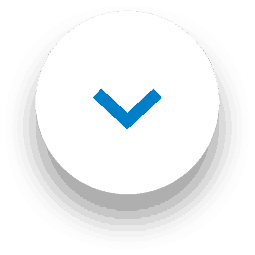 There's only two weeks left until the next lockdown measures are lifted! We'll finally be able to welcome family and friends back into our homes. So whether it's for a quick cup of tea and a catch up. Or they're staying for a long weekend. Now is the perfect time to get our homes ready for our long-awaited reunions. If you've been putting off your spring clean, then why not avoid the bad weather this weekend and tackle those jobs in preparation for the weeks ahead? Here are our best tips on how to clean carpet and upholstery with the 1001 range.
How to Clean Carpet Stains
More time at home has meant our carpets have been exposed to even more stains than usual. Stains from takeaway pizzas. Marks from DIY projects or arty activities with the children. Not forgetting the muddy marks in our hallways from the endless number of lockdown walks. If this sounds like your carpet, then 1001 Mousse is here to help. Over time, stains can be ground deeper into the carpet fibres, making them harder to remove. That's why the powerful formula of our mousse is great, as it works deep down into the fibres of the carpet, tackling ground-in dirt. But is also gentle on your carpets. For the best results, here's how to clean carpet with 1001 Mousse:
Vacuum the area of the dried stain to remove as much residue as possible.
Apply 1001 Mousse and gently massage the product into the stained area with a colour-fast cloth.
Leave for up to 5 minutes to allow the product to work deep into the carpet.
Remove excess liquid with a dry cloth.
Leave the area to dry, then vacuum.
Finish off with a spray of your favourite 1001 Carpet Fresh to keep the room smelling fresh for hours.
If you're looking to remove stains from your upholstery using our 1001 Mousse, then make sure to test the product on an inconspicuous area first to check it's compatible. You can then use the product in the same way as outlined above. Just be sure to not over-wet the area, as a little bit of product goes a long way!
How to Deep-Clean Your Carpet
If your carpet is looking a bit tired, then why not give it a new lease of life with a deeper clean? Did you know that in order to make our carpets last longer, we should deep-clean them at least twice a year? And even more frequently for high-traffic areas like stairs and hallways. The easiest way to revive a large area of carpet is with our 1001 Shampoo. All you'll need is a bucket of warm water, a colour-fast cloth and the product to achieve great results. If you'd like to know how to clean carpet with the help of 100 shampoo, then follow these instructions.
First, vacuum the area you are planning to clean thoroughly.
Then mix 1 part 1001 Shampoo, with 6 parts warm water in a bucket.
Then using a colour-fast cloth, gently apply the solution to your carpet, being careful not to over-wet it.
Once complete, leave the area to dry fully and finish off by vacuuming.
Finally, spritz the area with one of our 1001 Carpet Fresh fragrances to fill the room with fresh and floral notes.
Need to stock up on 1001 products?
Looking for your ideal 1001 product or how to clean carpet when it's a specific stain? Head to our 'Ask Lisa' section at the top of the page to search for more carpet cleaning tips. If you're heading to the shops this weekend, then why not grab your 1001 products from any of our retailers including  The Range, B&M, Aldi, Heron Foods, Savers, Poundstretcher and Home Bargains.