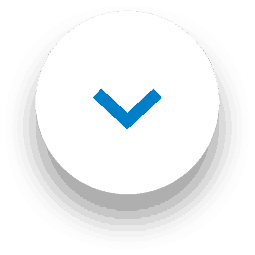 When it comes to keeping your home fresh and inviting, it can seem like there are a million options. So how do you freshen carpet best? To cut the confusion, we tend to keep advice pretty simple! Just grab 1001 Shampoo or 1001 Carpet Stain Remover to tidy up the mess, then finish with your favourite 1001 foam freshener.
But there's a lot more going on behind the scenes when it comes to how to freshen carpet properly. For the first time ever, we're going to share some of the secrets of 1001 Carpet Fresh! How we choose the scents, how they freshen carpet, and more!
What Makes 1001 Carpet Fresh Different From the Average Foam Freshener? 
How to Freshen Carpet with an Amazing Scent
Creating a signature scent is not as easy as it smells. It takes our team of fragrance experts a minimum of six weeks of experimenting before our testing team gets to smell it! When we asked the perfumers why so much work goes into foam freshener scents, they said:
"This process can be compared to a musician composing a piece of music.[We] create the fragrance in the form of a recipe. This will then be compounded for the perfumer to evaluate and modify changing accords and notes until they have a fragrance that they believe is suitable."
Once a scent is ready, it comes to our testing team. This is our favourite part! We get to sample the luscious fruits and delicate floral fragrances that make up 1001 Carpet Fresh scents. How to freshen carpet with products that aren't too overwhelming is always a top consideration. 
Next, Superior Foam Freshener Tech!
Once the scent has been decided, there are further tests to make sure 1001 Carpet Fresh works to freshen your home. We test the strength and longevity of the scent to ensure that we can deliver fresher carpets for hours! And, of course, we make sure that the foam is safe for all carpet types (including wool) and upholstery. 
Next, we get the team testing every batch to ensure that the spray pattern is nice and even. It's one of the subtle things that makes 1001 Carpet Fresh one of the most popular foam fresheners in the UK!
So as you can see, the question of 'how to freshen carpet' actually has a lot to it!
That's How We Freshen Carpet
—Now it's Your Turn
Maybe you love the crisp scent of Carpet Fresh Spring Blossom & Mandarin. Or, it's the slightly tropical scent of Carpet Fresh Thai Orchid & Passion Fruit that really makes a difference in your home. 
Whichever your favourite foam freshener scent, we love to hear about it! Head over to our Facebook page, Twitter or Instagram to join our 10:01 celebrations of fresh!